Sat, 18 December 2010
Back To Goa - Brad Gamma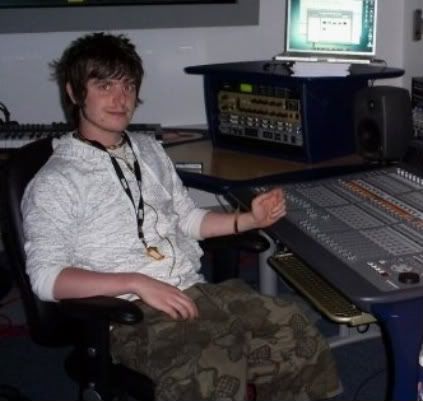 An exclusive mix this week from producer and DJ, Brad Gamma. When not composing his own music, inspired in his own words by a desire to create 'psychedelic madness!', Brad is studying for an Msc in Digital Composition and Performance.
This is definately one of the most original sets we've had on the show, packed with Brad's as-yet unsigned productions....enjoy :)
Track List:
1. Brad Gamma – Arrested Terrestrial
2. Brad Gamma – Pseudospiritual Schizophrenic
3. Brad Gamma – Let There Be Dark
4. Dapanji – Don't Stop
5. Prometheus – 9th (The Man Who Swam Through A Speaker)
6. Brad Gamma – Out Your Head
7. Chris Rich – The Domino Effect
8. Brad Gamma – Moving Swiftly Onwards
9. Psykovski – Wooden Child
10. Zen Mechanics – Vurt
11. Brad Gamma – Got The Funk?
12. Brad Gamma – Dancing The Dijig
Artist's Bio:
Brad Gamma is the electronic artist Bradley Burns's trance-dance motivated alter-ego. Dominated by bizarre psychedelic soundscapes and melodies, the music creates a journey through the dark, the light, the insane, the messy, the uniform, the scary and the silly. It is to be fully enjoyed whilst stomping around dancefloors or alternatively by floating above them.
Contact:
www.myspace.com/dreadlesshead
www.soundcloud.com/brad-gamma
dreadlesshead@gmail.com
Comments[0]
---
Adding comments is not available at this time.