Thu, 23 June 2011
Back To Goa - Onionbrain (Gate of the Gods)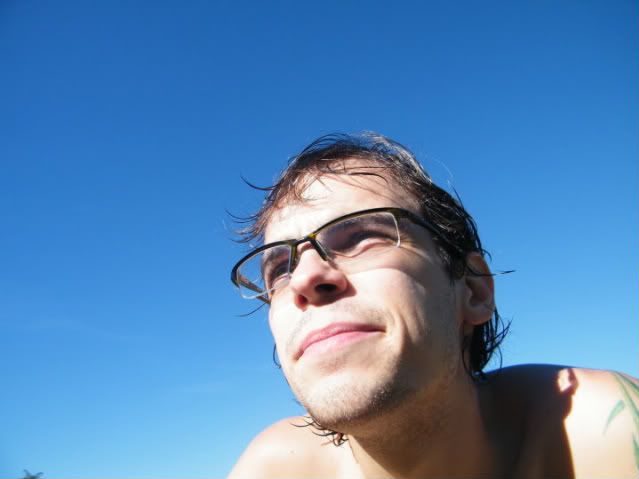 'Through the Gate of the Gods' is Onionbrain's second mix for Back To Goa. Back by popular demand Bruno Azalim has cooked up another brilliant mix of quirky psychedelic prog. Thick, glitchy and hypnotic...the cutting-edge sound of Brazil's psychedelic party scene. 'Paz e amor!'

Tracklist:


Hedonix - Bobret The Hutt 


Kained and Able & Radioactive.Cake - Strange Exploration

Pspiralife - The Abyss


Divine Source - Shock Therapy 


Kained and Able & Radioactive.Cake - Too Much Beer And... 


Sensient - Cluster Fuck (Hypogeo RMX) 


Onionbrain - Lunatic 


Hypogeo - Anti-Muzak 


Radioactive.Cake - Reality#26


Disfunction - 11:11


Artists bio:

Onionbrain is the project founded in 2007 by Bruno Azalim, from Brazil. His music can be described as deep progressive trance with an obscure psychedelic touch. Influenced by the darker side of psychedelic trance and metal, rock n roll and industrial bands, he blends all his musical influences with the science fiction genre and morphs it into the Onionbrain music. After some years of hard work he acumulates releases on many labels like Mind Tweakers, Glitchy Tonic, Occulta and Uroboros Records (this last one founded by him and Zartrox in the beginning of 2010) and presentations in some of the main parties and festivals on most of the brazilian states, like 303 Art Festival, Earthdance, Ecologic, Festival Fora do Tempo, Magic Paradise and Universo Paralello.

www.brunoazalim.com.br

bookings and contact: brunoazalim@gmail.com
Comments[0]
---
Adding comments is not available at this time.