Sat, 7 August 2010
Back To Goa - Para Halu (summer solstice mix)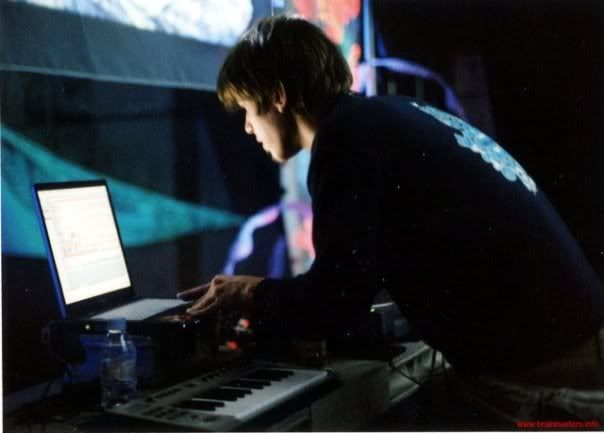 His tracks featuring many times in early Back To Goa shows, this months guest mixer needs no introduction...Adam Hohmann from Hungary aka Para Halu! Adam has kindly submitted his summer soltice mix to the show, previously recorded for di.fm radio and already getting massive props across cyberspace. This mix is made entirely from Para Halu's own productions, re-edits and remixes......enjoy!
Summer Solstice Mix
01. Richard Strauss - Einleitung
02. Penta - Fear (Para Halu remix)
03. Para Halu - Forgotten Futurist
04. Para Halu - Sudoku (Live edit)
05. Para Halu - Multiprocess
06. Para Halu - My Way On The Highway (Live edit)
07. Para Halu - Wasabi remix
08. Para Halu - Big Trees Talk, Old Trees Walk part 1 (Live edit)
09. Kindzadza - Spirit Of The Wind (Para Halu remix)
10. Para Halu - Soha Ne Mondd
Artists own bio:
'Para Halu is Adam Hohmann from Hungary - a multi-talented musician and producer who, since his very young age has been always enchanted by music. As a child he learned to play the accordion, which later changed to piano and synthesizers however, he really enjoyed playing any instruments he ever met. After discovering computer based music production and trying himself in different compositions from beatless ambient music to dirty ass-kicking drum'n'bass, he began writing psychedelic tunes as Para Halu in the year 2002.
The past years have seen Para Halu as part of many first class international lineups all over the world from Japan to Brazil, from huge crowded parties and festivals such as Universo Paralello, Ozora, Soulclipse or Fullmoon Festival to indoor clubs and underground outdoor gatherings.
Meanwhile Para Halu released countless tracks on various compilations as well as five succesful albums: self-distributed "No Para Full Halu" (2003) was followed by "The World Of Peace" (Parvati Records 2005), and two special conceptual albums "Space Rock" and "Wide Range" (Zaikadelic Records 2007 and 2008). The latest full-length Para Halu work called "The Future Sound Of Para Halu" was released recently on Adam's own label Psylife Music.
Short after Psylife Music, a sub-label for progressive beats has also been started: Halu Beats Records released its first compilation in 2008 with Sensient, Kalumet, Minimal Criminal and remixes including the one made from the Ace Ventura gem "Rebirth" by Adam Hohmann himself.'
http://www.parahalu.net
http://www.myspace.com/parahalu
http://www.soundcloud.com/para-halu
Comments[0]
---
Adding comments is not available at this time.