Mon, 31 January 2011
Back To Goa - Sylvan Bios (Moulded for Midnight)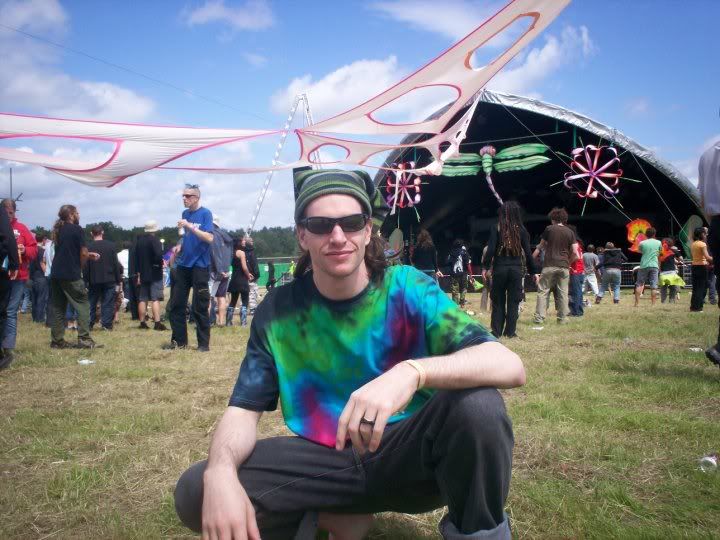 Much delayed but finally, a full-on psytrance set from up and coming DJ Sylvan Bios. Sylvan is a massive fan and supporter of the psychedelic scene and finally began Djing in parties since summer 2010.
Track list (Moulded for Midnight)
01. Stop Time - U Recon
02. SKoocha - Tuvan Loom
03. Frequency Seeds - Pop Stream
04. Genetic Eyes - Alien Project vs. Astrix
05. Spirit Poem - ReActor
06. No Break (Nemisis Remix) - Alternative Control
07. Floating Thru Space - Freakulizer
08. Unknown
09. Jumper - Anada Shake vs Audiotec
10. Hypnotic Voices (Ephedrix Remix by Electro Sun vs.Brain Damage
11. Area 51 - Quality Sound
12. Impala - Protoculture
Artist's Bio:
'Sylvan Bios know as Q to his friends and family has been an avid psy-fanatic since the 90's. He is South African born and now resided in Scotland. Having travelled through Israel in 2000 and having been in there for the rise of such greats as Infected Mushroom, Astrix and many more it left a lasting impression. He brings to the Scottish Psytrance scene a style that is both twilight and full-on that has sometimes been described as easy to dance to as to listen too.'
Comments[0]
---
Adding comments is not available at this time.