Mon, 24 January 2011
Back To Goa - Whirling Dervish (Winter Warmer)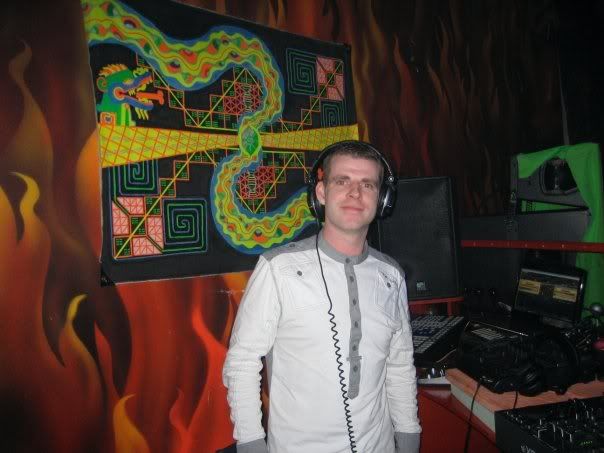 A regular contributor to the show, Whirling Dervish (Lee Sexton) presents another pumping set of psy-tech and trance, just the pick-me-up needed to scare off the last of the winter chill. Lee is based in Dundee and mainly plays out at parties in Scotland having made several appearances as guest DJ for Random and Headroom.
Track listing:
1) Anatonomous Audio "Smell Touch Taste"
2) Anatonomous Audio "Tough As Nails"
3) Ojos "Silence"
4) Hokus Flowkus "Konga kung fu"
5) Paul Taylor vs Techtonic And E-Jekt "Just for kicks"
6) Avalon vs G-Nome "Funky Voodoo"
7) Ital "Amazonia"
8) Psynina "Nectar Spice" (original_mix)
9) Bitkit vs Saigon "Shadowhunter"
10) Avalon "Out There"
Whirling Dervish contact:/bookings
methylinedioxy@hotmail.com
facebook.com/lee.sexton
Comments[0]
---
Adding comments is not available at this time.