Wed, 16 December 2009
Back To Goa - Galactic Chill mix (Aurora)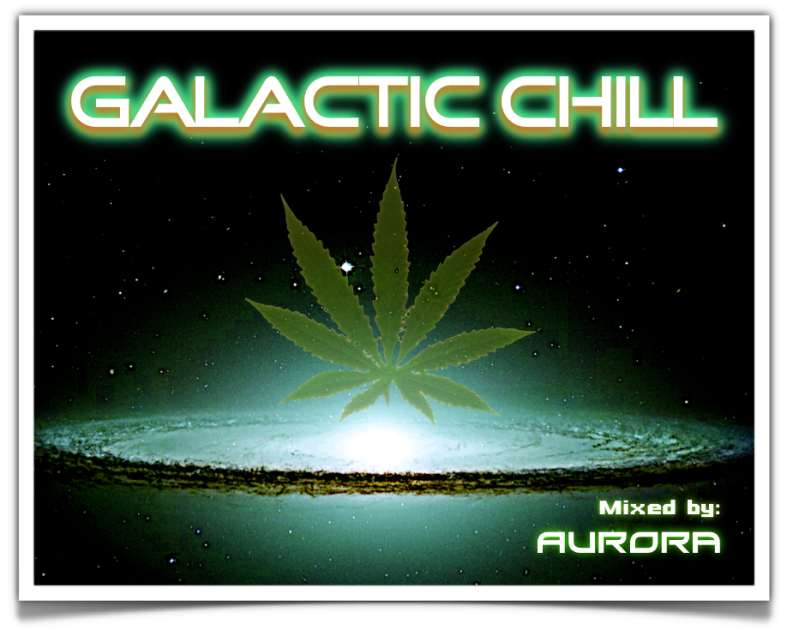 Ushering in a spirit of positivity and meditation for the approaching new year, Back To Goa presents a brand new mix of chilled ambient breaks mixed by Aurora :)
May the new year bring you peace, happiness and enlightenment.....
Comments[0]
---
Tue, 8 December 2009
Bonus Set - Distance to Xen (Cryolab)
Another bonus set this time from Scotland's Cryolab (aka Bradley Richards). Cryolab is an up and coming DJ/producer residing in east lothian. His production and mixing take in influences from hardstyle, techno and psytrance. Enjoy his mix :)
About Cryolab
This is my new project called Cryolab,its the brain child of all the musical ideas i have had over the pass few years and its proving to be one of my more intresting projects thus far. Basicly I was intreduced to electronic music at a young age and was inspired to go foth and create to speak. I draw a lot of my insparation from from sci-fi and horror movies, my music is mainly influnced but feeling and mood so I try put as much in to it as i can. I'm not trying to stick to any particular genre or sub-genre of music so it is what it is basicly just raw electronic music.
www.myspace.com/cryolab  
1)Menog-Kinho's Hallucination

2)Rubix Qube-Enter The Dojo

3)Basic-Sync

4)Puzzle vs.Mad Maxx-Save The World

5)Menog-Emotions

6)Mahmundra-Plastico

7)Infected Mushroom-Dracul

8)Vibe Tribe- Spun

Comments[0]
---
Sun, 15 November 2009
Bonus Set - DJ Zhyin (Minimal Criminal)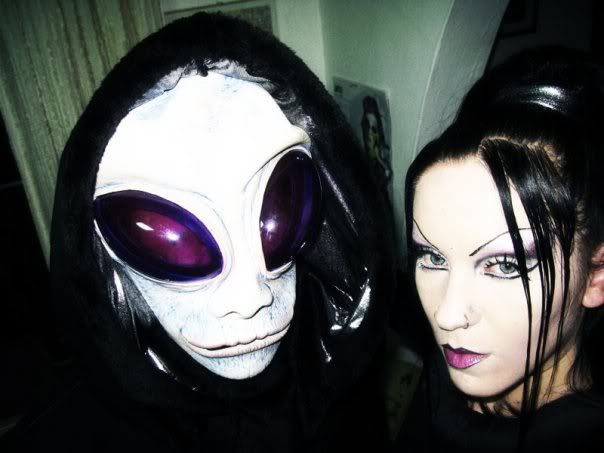 An exclusive bonus set this month from one half of the duo known as MINIMAL CRIMINAL! Currently based in Malta, Valerio Zhyin presents a killer mix of druggy prog and dark & twisted psy.
Full track listings:
1. Cause & Effect-stoflk stiflk
2. Minimal Criminal- crimson executioner
3. Onionbrain vs Zartrox- read and loaded
4. Grouch- pyramid schemev 5. Dopped- mundo estranho
6. Opsy- commit charge(Minimal Criminal remix)
7. Minimal Criminal- red mongolian deathworm
8. Hedonix- sixth circuit semantics
9. Product Placement- the distortionist
10. Moses- trukket i lyden(Cujorius One remix)

Minimal Criminal artist's Bio:
Since 2007, Zhyin has been working on the material for the Minimal Criminal debut album,which will be called "Minimus Maleficarum". Sometime in 2009 this CD will be released by Cosmic Conspiracy records (New Zealand).
Minimal Criminal make tracks in a variety of styles, borrowing elements from minimal techno/house, progressive trance and electro and incorporating them into the base Minimal Criminal sound. Most tracks have a dark vibe while some tracks display more light, though always deep and hypnotic. The bpms of the tunes also vary, ranging from 125 to 140.
The Minimal Criminal story goes back to the year 2003 in Rio de Janeiro, Brasil, when Zhyin and Echoes decided to create a project inspired by their favorite artists at the time such as Sensient, Krumelur, Cujorius One, etc. Their first release was in 2005 with the track, "Reefer and Barbeque" on the "Intelligent Manipulation" compilation CD from Zenon records(Australia), which was a collaboration with Swedish sonic weirdo act, Krumelur. Since then,they've had tracks released by labels such as Cosmic Conspiracy records, Halu Beats (Hungary), and Pure Perception records (U.S.A).
2009 will be a good year for Minimal Criminal for several reasons. Firstly, since the two members can operate the project simultaneously in two parts of the world, the Minimal Criminal sound can spread farther.
Secondly, because more and more labels are interested in releasing their tunes, therefore there should be a good handful of releases that year. Eventhough Minimal Criminal has a more underground appeal due to their unconventional sound, there is more demand now more than ever for minimal and dark progressive music. Minimal styles from techno to trance are very popular now and Minimal Criminal fully embraces those sounds.
Contact Details:
www.minimal-criminal.com
Comments[0]
---
Wed, 21 October 2009
Bonus Set - Trance Conspiracy (aodioiboa)
Another month another great bonus set contributor on Back To Goa.  This time we present a special live set from Trance Conspiracy in Germany by DJ/producer 'aodioiboa'.
A resident of Leipzig, aodioiboa has been producing and DJ'ing for several years in the psychedelic trance scene, playing at parties across Europe and in places as far flung as the Acores islands.  As a producer he has a wide focus, producing everything from druggy ambient dub to full-on 150 bpm psychedelic stormers.  His track 'Moonpierz' became an instant hit in 2007 appearing in the excellent Motion Sensor compilation from Sonic Motion.  Other notable releases were 'Jarring' and a remix of anne clarks  'closed circuit' on the mushroom compilation.
Since then aodioiboa has ramped up his production output considerably and will soon be releasing a brand new album showcasing his most recent works. 
aodioiboa contact details:
www.aodioiboa.de
http://www.myspace.com/aodioiboa
____________________________________________
If you have a killer psychedelic mix you'd like aired on the show please get in touch with Aurora on backtogoa.contact@googlemail.com.
For more news on the show and details of upcoming shows check out: www.northsoundscape.com
peace, Aurora
Comments[1]
---
Sun, 11 October 2009
Back To Goa - Zen Detonator 2 (Aurora)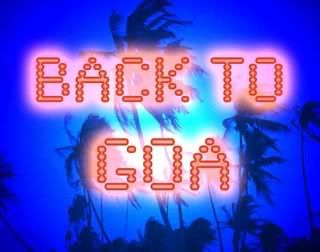 Time for a change of pace!
Over the last few months Back To Goa has showcased some fantastic minimal and progressive artists with great bonus sets from New Age Hippies and Radioactive Cake. This month Back To Goa's AURORA would like to rebalance proceedings with an explosive full power dark psy mix!
**Zen Detonator 2**
Track Listings
1. Doing Wrong - Safi Connection
2. Fear of Spirals - Scorb and Deviant Species
3. Downturn - Penta
4. Morning Storm - Dragon
5. Chapora - Dark Elf
6. End of Machine Age - Far East Ghost
7. Life Extension - Enichkin
8. Ice Wind - Savage Scream
9. Hunted Heretic - Orestis
10. Spiritual War - Polyphonia
11. Sound Impact - Polyphonia
12. Hard Task - Becoming Intense and Pharmacore
13. Cruical Night - Fatal Discord

mixed by Dj Aurora (Scotland) 11/10/2009
peace and positive vibes
Comments[0]
---
Mon, 21 September 2009
Bonus Set - Down down deeper & down (Radioactive Cake)
Back To Goa presents another bonus set from a great DJ/producer, Radioactive Cake. This set is a real dark and twisted treat, traversing everything from minmal glitchy psy to dark hypnotic prog. Enjoy!
Artist's own bio:
Radioactive.Cake, real name Robert Hundt, is a Berlin based producer of intelligent psygressive trance music with a touch of wilderness, dark fx and a carrot...from outer space! He produces a more minimal and darker form of progressive psytrance.
The Cake's intention is to surpass boundaries and establish a sound that is different from what is heard all too often.
His first musical steps were taken in 1999 when discovering the software "Audiomulch" and learning about structure and composition of electronic sounds, effects and track arrangements. But the Cake's knowledge and studio equipment took a continual advancement and will continue to do so. Robert is not only producing music, he also plays livesets and mixes music as dj, and has done so for over 8 years now.
Radioactive.Cake
"Boogie Beats UK"
"Funtazula Net UK/Israel"
"Prog On Syndicate Berlin"
wwww.myspace.com/radioactivecake"

Track Listing:
#1 "Merkaba - Thirteenth Step"
#2 "Sensient - Chambers"
#3 "One Tasty Morsel - Holdit"
#4 "Minimal Criminal & Krumelur - Reefer and Barbecue"
#5 "Shadow FX - Dr. Elephant"
#6 "Phat Kontrollerz - C1"
#7 "Tetrameth - Psychological Pyrotechnics"
#8 "Autonomech - Forest"
#9 "Hypogeo - Global Noose"
#10 "Tristan Boyle - Into My Spiral Arms"

IF you're a DJ/producer/promoter with a passion for the psytrance scene and have a killer mix please contact AURORA at backtogoa.contact@googlemail or leave a message at Back To Goa's portal www.northsoundscape.com
peace, Aurora
Comments[0]
---
Fri, 28 August 2009
Bonus Set - Progressions & Obsessions (New Age Hippies)
Back To Goa podcast presents another Bonus Set, this time from Marco Koeller and Michael Schalo who are better known as the NEW AGE HIPPIES. Special thanks to Marco for granting Back To Goa the privilege of hosting this great progressive mix!
Artist Bio:
The Project "New Age Hippies" was founded in 2001 by Marco Koeller and Michael Schalo. New Age Hippies stands for Psychedelic and Progressive Trance without meeting any given category to close. After the Debut-Release "Sunshine & Rock'n'Roll" was released on NovaTekk (D), there have been several Follow-Ups on international Samplers followed by international Live-Gigs. In 2005, Michael decided to leave the Project for Family care. In 2006, the 2nd Album by New Age Hippies was released, as well as the first Album of the B-Side-Project "Smooth". After lots of Live-Gigs and DJ-Sets, in 2008, the 2nd Album by Smooth was released with great success on Vertikal Records.
http://www.myspace.com/newagehippiespsytrance
New label news:
"Hi Aurora,
end of the month we'll start our netlabel cyan, here's the url for that :
http://www.cyan-music.com
keep on that real nice work !!!
best wishes from cologne, germany
marco and jana"
Track Listing:
01 Intro (NAH Time Vaporizer)
02 Vibrasphere - Time Shifter
03 Jerome Isma Ae - Phantom (Instrumental Mix)
04 Olav Schueller - Track 7
05 Ryan Halifax - Clementine
06 Olav Schueller - Track 2
07 Infusion - Love and Imitation
08 Peter Gun - Shit and Sound
09 Thomas Penton - Sinners Kitchen (Original Mix)
10 Groove Foundation - That Feeling
11 Thomas Penton - El Ritmo (Original Mix)
12 Adam K and Soha - Twillight
13 Smooth - The Closure Effect
14 Bart van Wissen - Contraband
15 Emok vs Ndsa - Harbour Candy
16 D-Nox and Beckers - One Shot
17 Forza - Rollover
18 Audio Junkies - Something 4 your Mind
19 Ned Shepard - A fine Balance (Jerome Isma Ae Remix)
20 New Age Hippies - Vectron (Original Mix)
21 Smooth - Summer Beat
22 Smooth - Screaming Stars
Mixed by M.Kˆller / M.Fricke (14-11-2008)
------------
If you have a killer psychedelic mix for Back To Goa's bonus slots please contact myself, Aurora, on myspace or email the show directly:
www.northsoundscape.com (redirects to myspace portal)
backtogoa.contact@googlemail.com
peace,
AURORA (Scotland)
Comments[0]
---
Wed, 19 August 2009
Back To Goa 07 - minimal & progressive psy special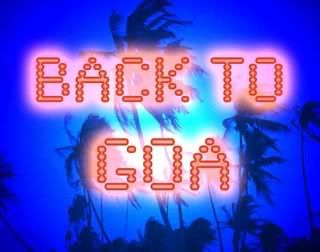 Welcome to another episode of Back To Goa!
This month sees a slight change to format with a much more techy minimal/prog psy set. If you enjoy this style of build up set please leave us some feedback. If not don't worry, normal format will resume next month :)
Here's the track listing (as usual please support these great artists by buying their records):
Circade - Vibrasphere remix - Antix
Ice Crystals - Original mix - Moses
Prepare - New Age Hippies
Exit Night - Bug Party
Bitch - RPO remix
Pina Colada - Original mix - Stratil
Leapy Loops - Sensient
Gluffsing the Pop - Procs
Inhuman - Sensient
Zoltan - Solistic
Shli Online - SHLI

Many thanks for listening, peace
AURORA
www.northsoundscape.com
email: backtogoa.contact@googlemail.com
Comments[1]
---
Tue, 7 July 2009
Back To Goa 06 - Extended set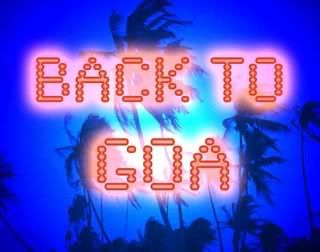 We're back! Sorry for the delay, it's been a busy summer so far! To make up for it this month we have an extended 1 hour 20 min mix taking in some great new releases from progressive, full-on and dark psy labels. Enjoy:
Back To Goa 06 track listing:
Green Worm - Onionbrain
Redundance - Megiddo/Onionbrain
Reasons - Plasma Corp
Invaginati - Hypogeo
Pleasure Addicted - Psychonaut
Stepladder - Magus (Sensient remix)
Disintegrating Serapis - Abyss Ozze
Noise Complaint - Penta
Event Horizon - Pandora's Box/Will-o-wisp
I feel - Horror Place
Primordial Darkness - Khaos Sektor
Saganaki - Dark Elf vs Sator Arepo

if you're a DJ or run a night and would like some promotion please send us your bonus sets (between 40 and 120 mins please) for inclusion in the bonus slots.
email to: backtogoa.contact@googlemail.com
many thanks for listening, see you next time and keep your feedback coming:)
peace, Dj Aurora (S Mackintosh), Scotland
Comments[0]
---
Wed, 27 May 2009
hey everyone, thanks for listening and sorry for the long break in shows...its been a hectic time with work and trying to arrange a new psy night up here in scotland. things have calmed down a bit now and normal shows will be resuming rom next week, so look out for a killer mix to kick proceeding off again...
Comments[0]
---
Tue, 10 February 2009
Bonus Set - Wedding trance (Dark el kante)
Back to Goa podcast presents another bonus set this time from Spanish born DJ, Dark el kante. Dark el kante is currently DJing and promoting events across europe, and has established two monthly psy nights in Scotland's capital, Edinburgh.
Artist bio:
"My dj name is Dark el kante and my real name Jorge Bazan, a Spanish based in Scotland party promoter and dj, the name of the crew I represent is Random with who I use to organize 2 monthly events in clubs of Edinburgh and outdoor parties around the United Kingdom with different sound systems.
I'm a dj from over 9 years now and I can do dj sets of relaxing chill out music, full-on night twisted psychedelic-trance (dark) for the night time or suomi trance music for crazy and happy mornings. I've been played in countries like Colombia, Brazil, Costa Rica, Spain and around the United Kingdom with gigs already for 2009 in Ireland, Austria, Germany, Romania, Bulgaria, Ukraine…, and I'm an active member of two internet radio stations:http://www.radioszkocja.pl/ (Poland) and www.radiondadurto.org/ (Italy)
I love psy-trance and music in all their varieties and I just want to find places to play in the next year. I only ask for the travel expenses so I do dj set forFREE. Would be great to contact with some label or crew interested in new djs.
Contact info:
E-mail: random-psy@hotmail.com

For personal information on me as a Dj, I can advise you to check the next websites: www.myspace.com/darkelkante
www.goatrance.de/goabase/member/profile/vWkzsL4Wr0
www.mixupload.com/dark_el_kante-56924.html

www.myspace.com/psyrandom"
Comments[1]
---
Wed, 4 February 2009
Comments[0]
---
Mon, 2 February 2009
Back To Goa 05
The first full show of the new year, Back To Goa 05 presents another continuous mix with brand new tracks for 09 from some of the best progressive and full-on artists in the psytrance scene. Enjoy the journey.
Full listing for episode 5:
Morning Blues - Perfect Stranger
Sao Paulo - Ace Ventura
Offworld - Sensient
Hman Bass - Domestic
Speaker Bite Me - The Curious One
Nosferatu - Navajo
Isnt it - Desperado
Wabisabi is Hardcore - Fullmoon Project
Atom Bomb - Space Tribe and Laughing Bhudda
Iboga - The Nommos
Inside - Jupiter 8000

peace
Dj Mackintosh
Comments[1]
---
Sun, 4 January 2009
Bonus Set - Positive Trip mix (ambient/chillout)
a continuous chill mix to bring in a positive vibe for the new year! peace, Aurora
Comments[0]
---