Fri, 28 August 2009
Bonus Set - Progressions & Obsessions (New Age Hippies)
Back To Goa podcast presents another Bonus Set, this time from Marco Koeller and Michael Schalo who are better known as the NEW AGE HIPPIES. Special thanks to Marco for granting Back To Goa the privilege of hosting this great progressive mix!
Artist Bio:
The Project "New Age Hippies" was founded in 2001 by Marco Koeller and Michael Schalo. New Age Hippies stands for Psychedelic and Progressive Trance without meeting any given category to close. After the Debut-Release "Sunshine & Rock'n'Roll" was released on NovaTekk (D), there have been several Follow-Ups on international Samplers followed by international Live-Gigs. In 2005, Michael decided to leave the Project for Family care. In 2006, the 2nd Album by New Age Hippies was released, as well as the first Album of the B-Side-Project "Smooth". After lots of Live-Gigs and DJ-Sets, in 2008, the 2nd Album by Smooth was released with great success on Vertikal Records.
http://www.myspace.com/newagehippiespsytrance
New label news:
"Hi Aurora,
end of the month we'll start our netlabel cyan, here's the url for that :
http://www.cyan-music.com
keep on that real nice work !!!
best wishes from cologne, germany
marco and jana"
Track Listing:
01 Intro (NAH Time Vaporizer)
02 Vibrasphere - Time Shifter
03 Jerome Isma Ae - Phantom (Instrumental Mix)
04 Olav Schueller - Track 7
05 Ryan Halifax - Clementine
06 Olav Schueller - Track 2
07 Infusion - Love and Imitation
08 Peter Gun - Shit and Sound
09 Thomas Penton - Sinners Kitchen (Original Mix)
10 Groove Foundation - That Feeling
11 Thomas Penton - El Ritmo (Original Mix)
12 Adam K and Soha - Twillight
13 Smooth - The Closure Effect
14 Bart van Wissen - Contraband
15 Emok vs Ndsa - Harbour Candy
16 D-Nox and Beckers - One Shot
17 Forza - Rollover
18 Audio Junkies - Something 4 your Mind
19 Ned Shepard - A fine Balance (Jerome Isma Ae Remix)
20 New Age Hippies - Vectron (Original Mix)
21 Smooth - Summer Beat
22 Smooth - Screaming Stars
Mixed by M.Kˆller / M.Fricke (14-11-2008)
------------
If you have a killer psychedelic mix for Back To Goa's bonus slots please contact myself, Aurora, on myspace or email the show directly:
www.northsoundscape.com (redirects to myspace portal)
backtogoa.contact@googlemail.com
peace,
AURORA (Scotland)
Comments[0]
---
Wed, 19 August 2009
Back To Goa 07 - minimal & progressive psy special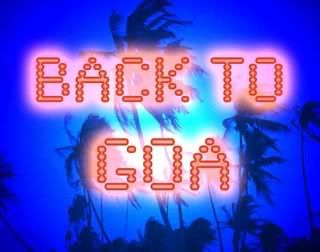 Welcome to another episode of Back To Goa!
This month sees a slight change to format with a much more techy minimal/prog psy set. If you enjoy this style of build up set please leave us some feedback. If not don't worry, normal format will resume next month :)
Here's the track listing (as usual please support these great artists by buying their records):
Circade - Vibrasphere remix - Antix
Ice Crystals - Original mix - Moses
Prepare - New Age Hippies
Exit Night - Bug Party
Bitch - RPO remix
Pina Colada - Original mix - Stratil
Leapy Loops - Sensient
Gluffsing the Pop - Procs
Inhuman - Sensient
Zoltan - Solistic
Shli Online - SHLI

Many thanks for listening, peace
AURORA
www.northsoundscape.com
email: backtogoa.contact@googlemail.com
Comments[1]
---