Wed, 21 October 2009
Bonus Set - Trance Conspiracy (aodioiboa)
Another month another great bonus set contributor on Back To Goa.  This time we present a special live set from Trance Conspiracy in Germany by DJ/producer 'aodioiboa'.
A resident of Leipzig, aodioiboa has been producing and DJ'ing for several years in the psychedelic trance scene, playing at parties across Europe and in places as far flung as the Acores islands.  As a producer he has a wide focus, producing everything from druggy ambient dub to full-on 150 bpm psychedelic stormers.  His track 'Moonpierz' became an instant hit in 2007 appearing in the excellent Motion Sensor compilation from Sonic Motion.  Other notable releases were 'Jarring' and a remix of anne clarks  'closed circuit' on the mushroom compilation.
Since then aodioiboa has ramped up his production output considerably and will soon be releasing a brand new album showcasing his most recent works. 
aodioiboa contact details:
www.aodioiboa.de
http://www.myspace.com/aodioiboa
____________________________________________
If you have a killer psychedelic mix you'd like aired on the show please get in touch with Aurora on backtogoa.contact@googlemail.com.
For more news on the show and details of upcoming shows check out: www.northsoundscape.com
peace, Aurora
Comments[1]
---
Sun, 11 October 2009
Back To Goa - Zen Detonator 2 (Aurora)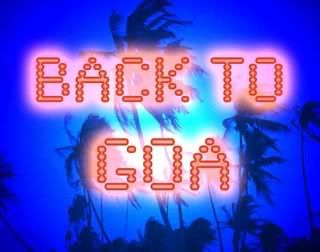 Time for a change of pace!
Over the last few months Back To Goa has showcased some fantastic minimal and progressive artists with great bonus sets from New Age Hippies and Radioactive Cake. This month Back To Goa's AURORA would like to rebalance proceedings with an explosive full power dark psy mix!
**Zen Detonator 2**
Track Listings
1. Doing Wrong - Safi Connection
2. Fear of Spirals - Scorb and Deviant Species
3. Downturn - Penta
4. Morning Storm - Dragon
5. Chapora - Dark Elf
6. End of Machine Age - Far East Ghost
7. Life Extension - Enichkin
8. Ice Wind - Savage Scream
9. Hunted Heretic - Orestis
10. Spiritual War - Polyphonia
11. Sound Impact - Polyphonia
12. Hard Task - Becoming Intense and Pharmacore
13. Cruical Night - Fatal Discord

mixed by Dj Aurora (Scotland) 11/10/2009
peace and positive vibes
Comments[0]
---