Sun, 15 November 2009
Bonus Set - DJ Zhyin (Minimal Criminal)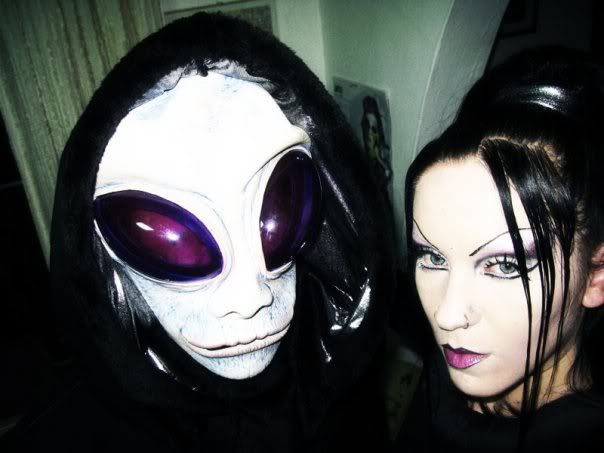 An exclusive bonus set this month from one half of the duo known as MINIMAL CRIMINAL! Currently based in Malta, Valerio Zhyin presents a killer mix of druggy prog and dark & twisted psy.
Full track listings:
1. Cause & Effect-stoflk stiflk
2. Minimal Criminal- crimson executioner
3. Onionbrain vs Zartrox- read and loaded
4. Grouch- pyramid schemev 5. Dopped- mundo estranho
6. Opsy- commit charge(Minimal Criminal remix)
7. Minimal Criminal- red mongolian deathworm
8. Hedonix- sixth circuit semantics
9. Product Placement- the distortionist
10. Moses- trukket i lyden(Cujorius One remix)

Minimal Criminal artist's Bio:
Since 2007, Zhyin has been working on the material for the Minimal Criminal debut album,which will be called "Minimus Maleficarum". Sometime in 2009 this CD will be released by Cosmic Conspiracy records (New Zealand).
Minimal Criminal make tracks in a variety of styles, borrowing elements from minimal techno/house, progressive trance and electro and incorporating them into the base Minimal Criminal sound. Most tracks have a dark vibe while some tracks display more light, though always deep and hypnotic. The bpms of the tunes also vary, ranging from 125 to 140.
The Minimal Criminal story goes back to the year 2003 in Rio de Janeiro, Brasil, when Zhyin and Echoes decided to create a project inspired by their favorite artists at the time such as Sensient, Krumelur, Cujorius One, etc. Their first release was in 2005 with the track, "Reefer and Barbeque" on the "Intelligent Manipulation" compilation CD from Zenon records(Australia), which was a collaboration with Swedish sonic weirdo act, Krumelur. Since then,they've had tracks released by labels such as Cosmic Conspiracy records, Halu Beats (Hungary), and Pure Perception records (U.S.A).
2009 will be a good year for Minimal Criminal for several reasons. Firstly, since the two members can operate the project simultaneously in two parts of the world, the Minimal Criminal sound can spread farther.
Secondly, because more and more labels are interested in releasing their tunes, therefore there should be a good handful of releases that year. Eventhough Minimal Criminal has a more underground appeal due to their unconventional sound, there is more demand now more than ever for minimal and dark progressive music. Minimal styles from techno to trance are very popular now and Minimal Criminal fully embraces those sounds.
Contact Details:
www.minimal-criminal.com
Comments[0]
---