Sun, 26 December 2010
Back To Goa - AstroPilot (Here and Now)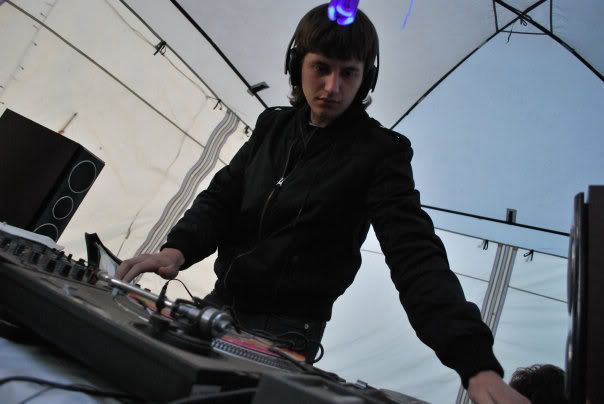 Peace and positivity to all as we approach a brand new year :))
And to mark this occasion we have a very special treat for the listeners of Back To Goa. An excluisve mix from one of the pioneers of psy-chill, Dimitri AstroPilot! Specially for the show, AstroPilot has crafted an hour long mix of chilled and dreamy trance with elements lifted directly from his brand new album 'Here and Now' just released on Altar Records.
We hope you enjoy and wish everyone a very happy new year :))
Track listings (please visit the album release site for Here and Now listings):
http://www.altar-records.com/hereandnow.html
Artist's own bio:
"AstroPilot comes from Siberia, Russian Federation. Behind the name is Dmitry Red'ko.
For the past 10 years he has been experimenting with music and sounds.
His music is the direct outcome of his true passion for the sonic world and a lot of hard work in the studio. AstroPilot has quickly become a well recognized name in Psychedelic Ambient circles. His music is a reflection, and combines the culture, sights and sounds form his homeland.
AstroPilot manages to generate a considerable buzz especially in the local Russian Psychedelic club scene and as a result has been grabbing the attention from some of the bigger names in the industry. When listening to his music, it is sometimes hard to believe that behind his sound there is just a 26 year old lad who loves to express his visions through his music.
Dmitry has been listening to The Future Sound of London and The Orb since he was a little boy. He has also been inspired by the writer Vasily Golovachev and alike...
AstroPilot is at home in atmospheres. His music sweeps the listener away into a world of imagination and hypnotizes with it's ethnic spices, rhythms and samples, a higher state of consciousness for the listen, his goal.
He is always looking for something new for his performances, in beginning it was more Downtempo Psychedelic trip and now his sets and performances are more dance-able. Including more Ethnic and modern rhythms parts.
His first album "Fruits Of The Imagination" was released on Avatar in October 2007. His second album "Solar Walk" was released on Altar Records, Canada, and a third album on Altar Records still, just released this November 2010."
Comments[0]
---
Sat, 18 December 2010
Back To Goa - Brad Gamma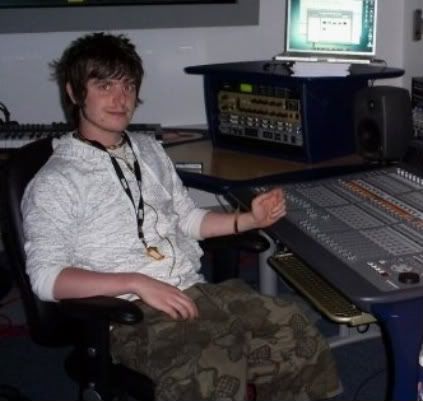 An exclusive mix this week from producer and DJ, Brad Gamma. When not composing his own music, inspired in his own words by a desire to create 'psychedelic madness!', Brad is studying for an Msc in Digital Composition and Performance.
This is definately one of the most original sets we've had on the show, packed with Brad's as-yet unsigned productions....enjoy :)
Track List:
1. Brad Gamma – Arrested Terrestrial
2. Brad Gamma – Pseudospiritual Schizophrenic
3. Brad Gamma – Let There Be Dark
4. Dapanji – Don't Stop
5. Prometheus – 9th (The Man Who Swam Through A Speaker)
6. Brad Gamma – Out Your Head
7. Chris Rich – The Domino Effect
8. Brad Gamma – Moving Swiftly Onwards
9. Psykovski – Wooden Child
10. Zen Mechanics – Vurt
11. Brad Gamma – Got The Funk?
12. Brad Gamma – Dancing The Dijig
Artist's Bio:
Brad Gamma is the electronic artist Bradley Burns's trance-dance motivated alter-ego. Dominated by bizarre psychedelic soundscapes and melodies, the music creates a journey through the dark, the light, the insane, the messy, the uniform, the scary and the silly. It is to be fully enjoyed whilst stomping around dancefloors or alternatively by floating above them.
Contact:
www.myspace.com/dreadlesshead
www.soundcloud.com/brad-gamma
dreadlesshead@gmail.com
Comments[0]
---
Fri, 10 December 2010
Back To Goa - Undertoad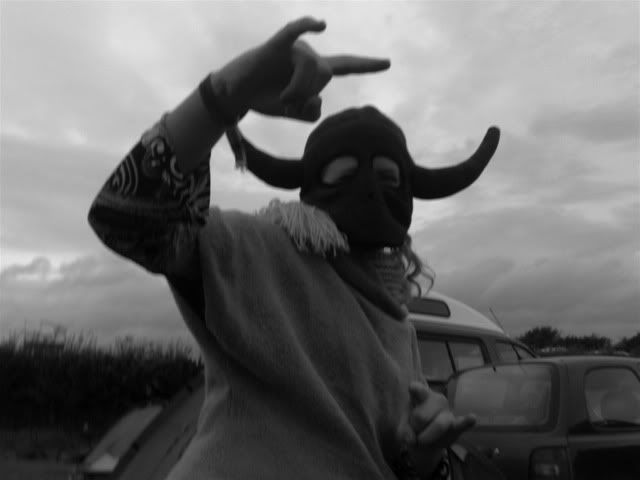 A really welcome change in style for the show this week with a warm Iboga style progressive set from Undertoad. Undertoad is Neil Coles from Newcastle, a folk musician who's love of the psychedelic came (partly) from a flat share with Ozric Tentacles in the 80s! Undertoad usually plays alongside his DJ partner PsyWave (Zoviet France).
Track listing:
1 Ipanema - Jey & Ex
2 Terminal X - Tandem
3 My World - Supergroover / Xahno
4 City Lights - Rocky
5 Sweep Mama - Phony Orphants
6 Sleepless - Etic
7 System Float - Symphonix
8 Freedom - Suntree
9 Waiting - Dejavoo
10 Self Inflicted - Hopi / M Theory
11 Offline Providings - Hopi / Earthling
Artist's Bio:
So, Undertoad, dont ask! I'm Neil, i come from Newcastle and to quote Sam Cook, " I like psytrance for breakfast" ! Im a folk musician who developed a love for psychadelic music after living with the Ozric Tentacles in Wimbledon in the eighties, going to festivals and seeing bands like the Ullulators and The Oroonies, (still my favourite ever live band). I usually play alongside partner in psytrance PsyWave (Mark Zf of Zoviet France) Mark taught me how to build a set, how to create a mood on the dancefloor, we do harder faster more full on sets but tend to drift back to progressive uplifting tracks.
bookings: colesneil@googlemail.com
Comments[0]
---
Mon, 29 November 2010
Back To Goa - Sevillian (Dharana live)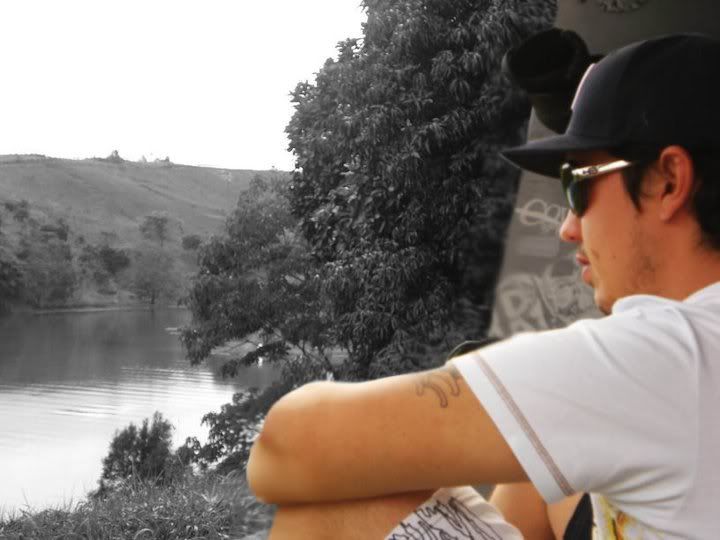 On this weeks show a dark psygressive mix from Marcus Sevilhano from Sao Paulo, Brazil, aka DJ Sevillian. Beginning with a dark house vibe Sevillian's set soon descendes into twisted psygressive and minimal trance. Sevillian is busy developing his Dharana live project, DJing and producing his own stye of darker psygressive trance. Enjoy the mix :)
Track listing:
01 - Xanoscapes - Sky of Fire
02 - Motive - Bust It
03 - Sensient - Northern Lights
04 - One Tasty Morsel - Psychonautical Engeneering
05 - Phasetec - NN
06 - Sensient - Black Slapper
07 - Hypogeo - SeXes
08 - Bufo - Doing Kormit
09 - Sensient - Madman`s Playroom
Artist's own bio:
Sevillian is a DJ and Producer since 2002. Acctually focused on his progressive dark project called Dharana, Sevillian have as his main influences from projects like Sensient, Grouch, Autonomech, One Tasty Morsel, Psypox, Bufo and Tetrameth. All this information combined gave him a huge musical background for his own tracks. As Dj Sevillian always keep the night groove alive in his sets. Heavy bass lines, deep and psychedelic atmospheres flowing all over the set, new tracks or old, doesn`t matter… What really matter is being psychedelic.
www.myspace.com/dharanalive
Comments[0]
---
Fri, 12 November 2010
Back To Goa - Rowan Elf (Psi_Fi_Ni_Hi)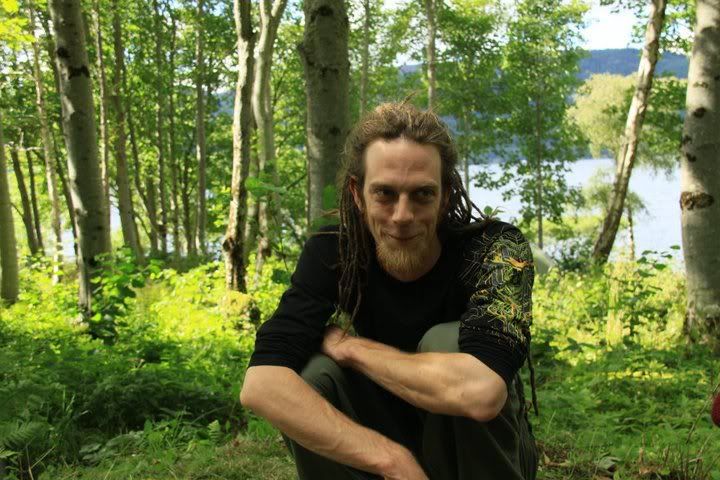 A powerful swirling psychedelic guest mix this month from the Rowan Elf! Rowan Elf is aka Rowan Banner, a DJ and party promoter who's been an integral part in the development of 'psychedelic Scotland', helping to establish Edinburgh's longest running psy-trance night, Cosmic, and contributing massively to the country's free party scene
As well as playing at parties in Scotland and the rest of the UK, Rowan has travelled and DJ'd extensivly abroad, spreading his shamanistic energy and psychedelic vibe as far a field as Ireland, Holland, Thailand and Japan!
Enjoy the mix :)
Track list:
1. Terrafractyl - Chrysallis
2. Xatrik + Slug - Check Positive
3. Shotu - Frouzziland
4. Penta - Pumpkin
5. Deeper in Zen - Listen Closely
6. Ajja - Divine Breath
7. Bombax vs. Electrypnose - Coing up behind you
8. Shotu - Acai
9. Darkshire + Detonator - Transition
10. Black Mamba - Trip
11. Shotu - Broken Whiskey Bottle
12. Ocelot - Lets Dance
13. Digital Talk - Acid Test
14. BSM Crew - Alcoholic Fingers
15. Intelligent Monkey - Chandranataya
16. Ajja - Sidewinder
Artists own bio:
Rowan Elf has been DJ ing, creating decor, and organising events since 2003. Playing various styles; Night time psychedelic, Daytime tribal full on, Progressive and Upbeat chillout, always psychedelic and always keeping the energy spinning on the dance floor!! His mixing style has been described as very powerful, energetic and flowing, giving full power shamanic energy to the ritual !! He has had the pleasure of playing in many beautiful parties, in UK, Japan, Ireland, Holland, Thailand.
He has played out mainly in Scotland. Where he is part of Planet Monkey Events, promoting psychedelic music, shamanic rituals, active meditations, and visionary art. Rowan has been a resident at the longest running psytrance night in Scotland -> Cosmic ( www.myspace.com/cosmic_psy).
He is currently travelling around, living off grid, and giving energy to his creative dreams. Music is still a big part of this, and 2011 will see him playing out at many more festivals worldwide. Watch this space ;-)
http://www.myspace.com/rowanelf
contact & bookings: pravas.sa@gmail.com
Comments[0]
---
Fri, 29 October 2010
Back To Goa - Dark El Kante (Indigenous SOS special)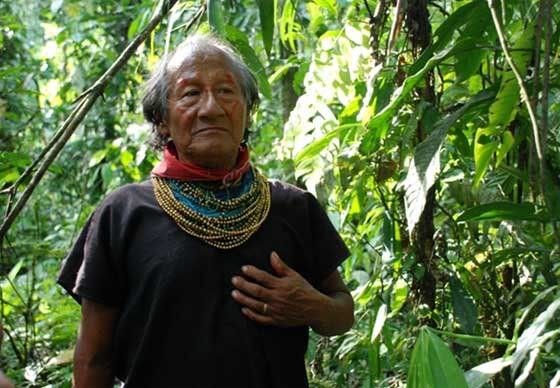 This month, a special mix and a special reqest for the listeners of Back To Goa. Presenting his third mix for the show, Dark El Kante (Jorge Bazán) brings you a fresh and funky mix of freeform Suomisaundi psy-trance.
But this month we also ask your support for Dark El Kante's benefit project, Indigenous-sos. Launching a 3xCD release, Jorge's new label 'Random records' presents this non-profit making benefit project created by artists who've donated their tracks for free to help some of the indigenous people of Colombia, the Cofanes.
Please visist the site below and if you can afford to, buy this fantastic CD in the knowledge that all profit is going towards securing land for Cofanes, who's ancestral homelands have been polluted by pesticides and the drilling of international oil companies.
Please find more details on the project here:
www.indigenous-sos.com
www.facebook.com/indigenous.sos
Thanks for your support and solidarity :)
Meanwhile here's the track listing for the mix:
1-Talpa - Little pink elephants
2-Pinperknuckle - Caliente dude triple A
3-Freeform Human - Bonus level
4-Self Existence - Monkey phonics
5-Texas Faggott - Polina in the fog
6-Sienis - Tinklebell of the Untinkable
7-Oxya - Fake square
8-Crazy Ducks - Ducks on Mars
9-Sattle Battle - 2 step chase (Live @ Halu Club)
10-Neuron Compost - Meat nectar
11-Neuron Compost - Sonic sodomy (Sattel Battle mix)
12-Decibel - Mirror ball suit
13-Igor Swamp - Uuttamatookoukkuu
14-Special Blend - Probability vs Possibility
15-Crazy Ducks - Snipik
16-Crazy Ducks - King Quaquack
17-Sattel Battle - Simplicity (part 3)
18-Talpa - Moronic Evil rmx
peace and pos vibes, Aurora
Comments[0]
---
Sat, 9 October 2010
Back To Goa - Aurora (Eden fest live)
This month Aurora presents a special 2 hour chill-out set he performed (and recorded live) in the Vishnu chill tent at this years Eden festival. A special shout goes out to the Edinburgh based psy-trance collectives Cosmic and Planet Monkey who organised the 3 day chill-out spectacle in the beautiful setting of the Raehills meadows in Dumfries.
Track list:
01. Arambol (Original mix) - Astropilot
02. Alfa Flyer Universe (Original mix)
03. Spiral clouds (Kumharas edit) - Chronos
04. Naga (Tribal Dub remix) - Solace, Makyo
05. z-51 (Original mix) - Zero Cult
06. Noir - Ultimax
07. Roll Your Own - Tripswitch
08. River of Air (Original mix) - Gus Till
09. Tengri (Original mix) - Atriohm
10. Sansara (Original mix) - Astropilot
11. Pearcushion (Original mix) - Ajja
12. Skiy Interface featuring Kadasarva - Tentura
13. Symetric Lifes (Live version) - H.U.V.A Network
14. Altered State (Kumharas 6 Full Version) - Asura
15. Normalised (Original mix) - Logic Bomb
16. Once Upon A Time (Zero Cult Remix) - Side Liner
17. Supersede (Original mix) - Carbon Based Lifeforms
18. Celestial Tendencies (Original mix) - Asura
19. Lost Sequence (Original mix) - Distant System
20. Pure Pure (Original mix) - Tripteaser
21. Transit (Original mix) - Aes Dana
Artist bio:
Aurora has been involved in the psy trance scene since the late ninties when he first travelled to India and experienced some of the earliest Goa trance parties in the costal villages of Vagator and Anjuna.
As well as playing at parties in India and his native Scotland, Aurora has founded Headroom, a psy-trance night in the far north of Scotland, and more recently Ohm, a psy-chill and psybient night launching this December in Inverness. In July of 2008 he created Back To Goa podcast; starting with a very small following of listeners the show has now blossomed and receives over 8000 downloads per month spanning some 27 episodes. This is thanks to the kindness and support of the psytrance community of DJs and producers (both established and new) who submit their mixes to the show each month.
Thanks everyone and peace :)
Comments[0]
---
Mon, 6 September 2010
Back To Goa - Kained & Able (exclusive / extended set)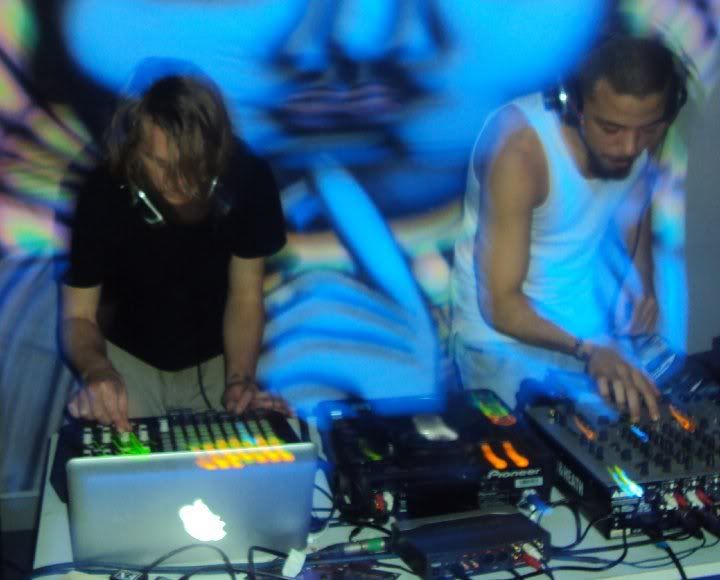 An exclusive and extended mix for the show from the London based psy-gressive duo Kained & Able. These guys have been tearing up the party scene in London and beyond with their live sets and cross-dressing antics :) They bring a really fresh sound to the scene - serving up a potent blend of twisted psy, dark tech and thick progressive beats!
Track listing:
Merkaba- The Thirteenth Step (The Thirteenth Step EP, Zenon Records)
Sensient- Dusty Circuit (Antifluoro, Zenon Records)
Grouch- The Moof is Rooving (The Moof is Rooving, A List Records)
Grouch- Concentrated Weaponry (VA Geek Mythology, Cosmic Conspiracy Records)
Grouch The Moof is Rooving (Radioactive Cake Rmx) (unreleased)
Sensient- Motion Perception (Antifluoro, Zenon Records)
Grouch- Pyramid Scheme (VA Tall Poppy Syndrome, Cosmic Conspiracy Records)
Sensient- Tropicana (Pressure Optimal, Zenon Records)
Bufo vs Hedonix- How much for the Beaver (VA Borrowed Time, Electric Power Pole Records)
Radioactive Cake- Fashion Queen (unreleased, coming soon VA Low Frequency Oscillators, Arkona Creation Records)
Psypox- Diesel Donkey (VA The Lurker, Cosmic Conspiracy Records)
Psypox- Nintendo Nitten (unreleased, coming soon VA Low Frequency Oscillators, Arkona Creation Records)
Artists own bio:
Kained & Able is the London based project of Steven Johnson and Nolan Luijten. Having met at a party in 2007, they bonded over a shared vision in progressive Psy and a fetish for cross-dressing. They went on to form the Kained & Able project in 2008 and have spent the past year refining and performing their underground blend of psychedelic trance across the UK and beyond. With a primary focus on heavy proggy beats, twisted sound design and hands on live performance, their taste for a minimal and darker form of progressive Psytrance has led them to become a regular feature in the London scene. Over the next year the focus for the duo will include various releases on a few up and coming labels and an EP due out later in the year whilst looking to continue and expand their performances across the UK and Europe.
http://www.myspace.com/kainedandablemusic
http://www.soundcloud.com/kained
Kained & Able are also part of the Arkona Creation label:
www.arkona-creation.org
Comments[0]
---
Sat, 7 August 2010
Back To Goa - Para Halu (summer solstice mix)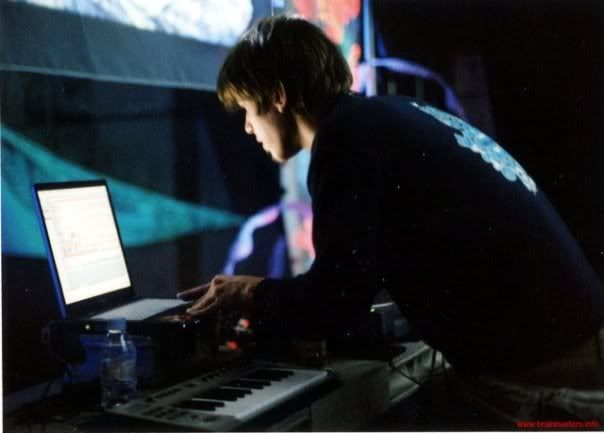 His tracks featuring many times in early Back To Goa shows, this months guest mixer needs no introduction...Adam Hohmann from Hungary aka Para Halu! Adam has kindly submitted his summer soltice mix to the show, previously recorded for di.fm radio and already getting massive props across cyberspace. This mix is made entirely from Para Halu's own productions, re-edits and remixes......enjoy!
Summer Solstice Mix
01. Richard Strauss - Einleitung
02. Penta - Fear (Para Halu remix)
03. Para Halu - Forgotten Futurist
04. Para Halu - Sudoku (Live edit)
05. Para Halu - Multiprocess
06. Para Halu - My Way On The Highway (Live edit)
07. Para Halu - Wasabi remix
08. Para Halu - Big Trees Talk, Old Trees Walk part 1 (Live edit)
09. Kindzadza - Spirit Of The Wind (Para Halu remix)
10. Para Halu - Soha Ne Mondd
Artists own bio:
'Para Halu is Adam Hohmann from Hungary - a multi-talented musician and producer who, since his very young age has been always enchanted by music. As a child he learned to play the accordion, which later changed to piano and synthesizers however, he really enjoyed playing any instruments he ever met. After discovering computer based music production and trying himself in different compositions from beatless ambient music to dirty ass-kicking drum'n'bass, he began writing psychedelic tunes as Para Halu in the year 2002.
The past years have seen Para Halu as part of many first class international lineups all over the world from Japan to Brazil, from huge crowded parties and festivals such as Universo Paralello, Ozora, Soulclipse or Fullmoon Festival to indoor clubs and underground outdoor gatherings.
Meanwhile Para Halu released countless tracks on various compilations as well as five succesful albums: self-distributed "No Para Full Halu" (2003) was followed by "The World Of Peace" (Parvati Records 2005), and two special conceptual albums "Space Rock" and "Wide Range" (Zaikadelic Records 2007 and 2008). The latest full-length Para Halu work called "The Future Sound Of Para Halu" was released recently on Adam's own label Psylife Music.
Short after Psylife Music, a sub-label for progressive beats has also been started: Halu Beats Records released its first compilation in 2008 with Sensient, Kalumet, Minimal Criminal and remixes including the one made from the Ace Ventura gem "Rebirth" by Adam Hohmann himself.'
http://www.parahalu.net
http://www.myspace.com/parahalu
http://www.soundcloud.com/para-halu
Comments[0]
---
Fri, 23 July 2010
Back To Goa - Necropsycho (exclusive set)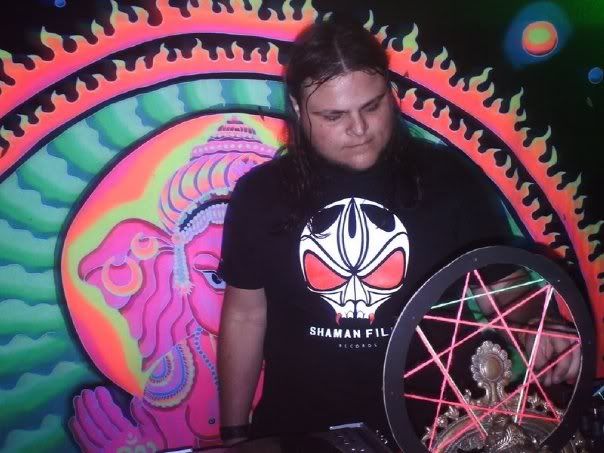 Taking the show back to its dark psychedelic roots, this month we present an exclusive mix from Brazil's Necropsycho. In this mix Nuccho takes us on a dark chaotic trip at breakneck speed, using only his latest 2010 productions. All these tracks will soon be available on Necropsycho's debut album 'Macabra Queen', released later this year. Prepare yourself.....
Artists own bio:
'Necropsycho was formed in 2003 by two friends, Nuccho and Hermann. In the city of Guarulhos / SP in Brazil.
His productions are based on heavy melodies, timbres laniatus, creating an atmosphere obscure and influenced by goatrance, hardcore, gabba, industrial.
In 2004 began to appear in SP in the main party dedicated psicodelia night. Starting to highlight the scenario Dark psychelic, passed by large festival in SP, MG and Go/Brazil . Playing alongside major national and international artists. In 2006 they were invited to participate in various labels and started the calls for the first releases.
Today, the project Necropsycho is being taken only by Nuccho, following soil in this journey, took his Ep launched in May 2008 by the label Metropolis Rec and also preparing an album split with the artists and Demonizz Bash once more be launched by the Dead Tree Productions. In August 2008 his first start Tour outside Brazil, is presented in Guatemala and Costa Rica and September awaits its first tuor by europe, presenting the countries, Belgium, Italy, Germany, Poland, Sweden.
Starts in 2009, is already getting ready for second time in Europe, presenting in Italy, Germany, Sweden, Switzerland, Czech Republic and Belgium. Returning to tour Europe, spending most important festivals in Brazil (Fora do Tempo and Samsara) and December and going through Costa Rica and closing years 2009 playing in Bahia - Brazil, Universo Paralello festival.
This year 2010, is preparing her first album debut. expected to launch in mid-year.'
http://www.myspace.com/necropsycholive
Comments[2]
---
Fri, 9 July 2010
To celebrate Back To Goa fast approaching its second year we've compiled all the stats over the months to see which bonus sets were download and enjoyed the most by the listeners. From this we've made a top 3 for you to enjoy in case you missed them earlier :)
Since starting the show we've had sets gifted from new DJs/producers as well as established international acts. Every mix we've received has been full of energy and passion and we'd like to thank these guys for their kindness and for sharing their creativity.
One thing I've always been amazed at since getting into the psy scene way back in 1997 is the wonderful attitude of the community and the generosity of the DJs, producers and party people. So few big egos and so much sharing and collaboration which I think is the hallmark of the psy community......we hope you guys keep listening to the show and contributing your wonderful energy in the future :)
So before the top three, a shoutout to all those who's mixes went live on the show - thank you:
Radioactive Cake (Glitchytonic records), Onionbrain (Mind Tweakers Records), New Age Hippies (Cyan music), Minimal Criminal (Cosmic Conspiracy Records), Cryolab, Twisted Kala (Discovalley records), Dark El Kante (6d soundz/adama), Aoidioboa (littleBIGsensations) Kameleon (Pangea), Hex, Nitin, Whirling Dervish (Newtech pirates), Labyrinth (Pangea)
Top mixes (based on listener stats):
1. Wedding Trance (Dark El Kante)
2. Equinox Festival (Labyrinth)
3. Minimal Criminal (DJ Zhyin)
Well done to Dark El Kante for a great dark psy mix which received over 5,300 downloads since it went live in Feb 2009 and had the highest download rate per month out of all the other mixes.
Although launched much later in the year, Labyrinth's and Minimal Criminal's mixes were not far behind in downloads per month - well done guys :)
In case you missed them here's links to the top 3: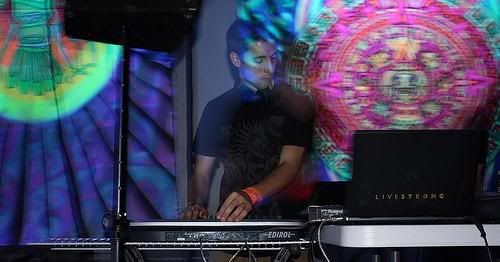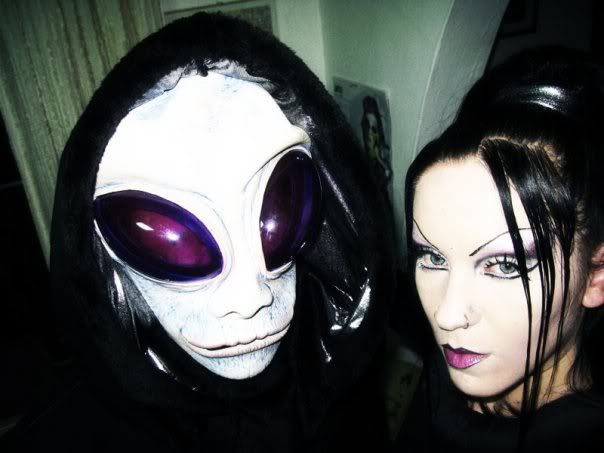 Enjoy, and please keep your contributions coming
peace, Aurora
Comments[0]
---
Fri, 25 June 2010
Back To Goa - Electric Euphoria (Nitin)
This months guest mix comes from DJ Nitin. Nitin is based in Edinburgh but originally hails from India. Nitin has travelled and DJ'd extensively within his own country - including Goa - and is now playing in clubs and outdoor parties across Scotland.
Track listing:
The Prayer :- Electric universe
Chocolate Blanket :- Hypernoise and Dual Logic
Who U R :- Twina vs Synsun vs Elik
Breath :- Pop stream
wake up :- Ovnimoon
Metalizer :- Space Cat
Ferbistein :-Ferbi Boys
Legendary Lighting :- SpaceBuddha
Pure Opium :- Opium for the masses
Phaze Off :- Xerox and Illumination
FollowMe :- Sesto Sento
No dance :- Xteam
Fly On :- Systemic
Deep Space Logic :-Sine Die
Fragile Mind :- Cyber Cartel
Artist's Bio:
Hi My name is Nitin and I am originally from India currently residing in Edinburgh. The music I get drawn to has to have a melodic touch to it although I am not opposed to the idea of playing other stuff. This is well highlighted in almost all of my musical endeavours. I have been Djing on and off for the past 6 years .
I can dj any genre of music but psytrance is where the heart is. The sets I make speak loads and have a theme and purpose behind them. I like doing long outdoor sets...:-).....I am into music production as well and am currently working on innovative ideas to create new sounds. Apart from that I am an Engineer and currently doing a MSc in Digital composition and performance at the University of Edinburgh.
Comments[1]
---
Thu, 10 June 2010
Back To Goa - Whirling Dervish (Headroom live)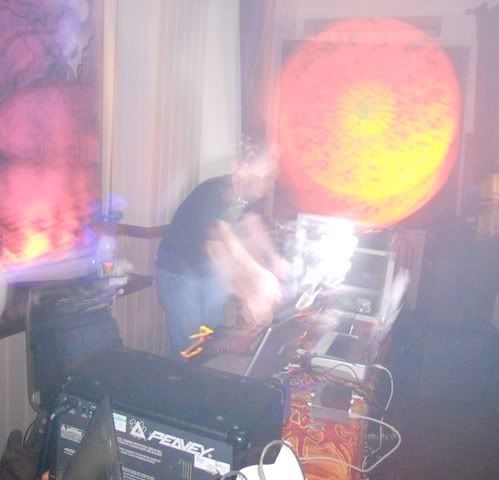 Scottish psytrance DJ Whirling Dervish returns to the show with a dance floor ready set of pumping psy and tech trance. This is an extended set from a mix played live at Headroom. Enjoy!
1: Cosmic Trip "House Beats"
2: Suntree "Inside"
3: Alfredo Garcia vs.Day Din" Ghost"
4: Avalon "Teleporter"
5: Freakulizer "Tech On"
6: Ital vs Hyperion "Fusion"
7: Flegma And Nerso "Sonic Manipulation"
8: Talamasca "Feelings"
9: Telekiness And Sixsense "Secret Service"
10: Journey And Monastic Squid "Itaca"
11: Mervit "System Error"
12: Digital Yonkis "Combination"
Bio:
'Whirling Dervish is aka Lee Sexton, a no-nosense psy DJ based in Dundee Scotland. Lee's been playing out his distinctive high energy sets at psychedelic events across Scotland'
http://www.facebook.com/lee.sexton
www.myspace.com/djwhirlingdervish
Comments[0]
---
Sun, 16 May 2010
Back To Goa - Onionbrain (exclusive set)
An exclusive guest mix this time from Onionbrain!
Onionbrain is solo project from Bruno Azalim, producer from Brazil. He began to produce electronic music in 2005, influenced by dark psychedelic and progressive trance. Onionbrain has developed an alien kind of dark progressive trance, deep and rhythmic, sometimes minimalistic. In 2008 he released his debut EP 'Onionbrain & The Aliens - Multiverse Theories', and in 2009 released a compilation by Mind Tweakers Records called 'Innerself' which gathered the attention of the world through this new emergence of hypnotic progressive trance. He Has played in some of the main festivals and parties in Brazil, like Ecologic, Earthdance, Festival Fora do Tempo, Samsara and Universo Paralello.
track listing:
.woogie boogie - clubs n' drugs
.bezoar - akira
.zinomed - old stuff
.megiddo - keep on rising
.onionbrain - count zero
.disfunction - as above so below
.demonizz - suicidal manipulation (zinomed rmx)
.megiddo - on the croc's
.bezoar vs disfunction - how is the question
.onionbrain - fear nothing
.bezoar - personality simulation
.dopped - acessing
Bookings: brunoazalim@gmail.com | +55 (27) 9810 4651
Twitter: http://twitter.com/onionbrain
Soundcloud: http://soundcloud.com/onionbrain
Comments[0]
---
Tue, 6 April 2010
Back To Goa - Underground (Radioactive Cake)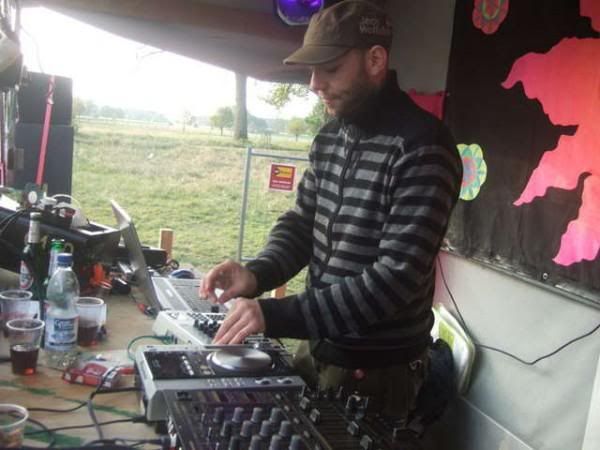 This month sees Radioactive Cake (aka Robert Hundt) making his second appearance on the show with a stunning minimal psygressive mix 'Underground'. Quirky and glitchy with bubbling psychedelic layers, this mix is a welcome contrast to the high-energy sets of late.
These days Robert's super busy playing live sets across Europe, all the while finding time for his excellent productions under the Glitchy.tonic label. Enjoy the set!
#01 October Rust - It Came From Outer Space
#02 Vaeya - Morpho Rhetenator
#03 Substructure - I In Eye
#04 Vaeya - Sideways
#05 Kained & Able - Eyes And Ears
#06 Specter - Song For ...
#07 Steve J - Pure Deception
#08 Onionbrain - Green Worm
#09 Onionbrain & Bezoar - The Puppet
#10 Midimiliz - Stalker (Alics liquid disco reconstruction)
#11 Mantik - Lounge Deranger
Artists's own bio: About Radioactive.Cake
Radioactive.Cake, real name Robert Hundt, is a Berlin based producer of intelligent psygressive trance music with a touch of wilderness, dark fx and a carrot...from outer space! He produces a more minimal and darker form of progressive psytrance. The Cake's intention is to surpass boundaries and establish a sound that is different from what is heard all too often.
His first musical steps were taken in 1999 when discovering the software "Audiomulch" and learning about structure and composition of electronic sounds, effects and track arrangements. But the Cake's knowledge and studio equipment took a continual advancement and will continue to do so. Robert is not only producing music, he also plays livesets and mixes music as dj, and has done so for over 8 years now.
http://www.myspace.com/radioactivecake
http://www.myspace.com/glitchytonic
Comments[0]
---
Sun, 21 March 2010
Back To Goa - Animated Spirit (Kameleon)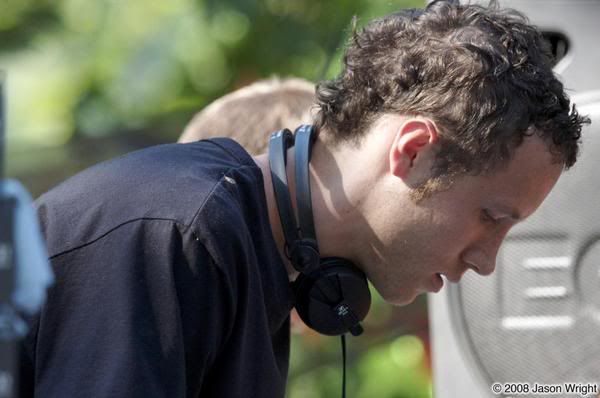 As promised a set from the other half of Pangea productions, Kameleon! Hope you enjoy this chunky funky psychedelic set :)
1. Yudhisthira - Wild Princess [Glowing Flame records]
2. Braincell - Source Force [Glowing Flame records]
3. Archaic - Circle of Stones [Wildthings records]
4. Jocid - Osaka Vibez rmx [Pixan records]
5. Yab Yum vs. Shotu - Poo Chi [Hadra records]
6. Imaginary Sight - Sound [Glowing Flame records]
7. Ajja - Chronoton [Peak records]
8. Archaric - Zeus [ Wildthings records]
9. Ajja - Romance in Ab [Syncronize records]
10. Braincell - Create Your Own Reality [Glowing Flame records]
11. Dissociative - Meteor Rain [Bom Shanka music]
12. Abnormal Project - Light Travel [Vertigo records]
Artists own bio:
I started djing in 96' playing with different forms of music and learning the basics and fundamentals of djing, but in 1999 we (Labyrinth & I) went to our first psytrance party, and it changed everything. We've been playing electronic music in various forms for almost 10 years now. Moving from hard german trance to more anthem style trance to nu skool breaks to progressive into techno and so on... all keeping it very atmospheric , hypnotic, and very universal. I still play many forms of music because each moment in life requires a different sound, but I am mostly focused on darker progressive/techno/tribal and darker melodic psytrance with bounce.From 07' to 09' ive been fortunate enough to play outside Paris (Aracdia Festival), Montreal (with Biogenisis), Melbourne Australia, New York, Northern Cali (Gemini festival), Atlanta GA, Knoxville TN, Charlotte NC, Asheville NC (Equniox Festival), and in our hometown Greenville SC at various locations playing beside some top notch producers such as, Solead, Shotu, Artifakt, Scorb, Random, D sens, Naked Tourist, Mubali, Kri, BSM, Pena, Prime Time, plus lots more. I also make up half of the duo Bioluminescense together with Labyrinth producing deep psychedelic progressive tribal beats for the soul. Also half of the duo LifeN'Limbo putting various forms of emotions from the physical realm into progressive technoish sounds and rhythms. more from both projects soon. We also have 2 radio shows on DI.fm. both are now featured on the 2nd Friday of each month. 1st the progressive show 'Sound Ascension'; airs at 2pm US eastern, our next show 'Initiation into our Tribe' on the psy/goa channel airs at 4pm US eastern, back to back! Both shows will feature some amazing guest from all over the world and especially from our label Pure Perception Records. Im very greatful for the family we have with Pangea, Labyrinth, Klaws, Draigosa and so many other amazingly talented artist we work with with our label. My life is pretty simple but amazingly fun; I am very fortunate for everything thats ever happened to me. I give thanks to the Almighty God, the Savior Jesus Christ, the Blessed Holy Spirit, and the Divine Scribe Hermes Trismegistus, and so many other rightous teachers and elders that have helped lay clues to the meaning of this journey in many forms since the beginning of man, i thank them for their inspiration and helping me to re-connect to the Supernal Conscious of the Infinite through sight and sound.
Peace -Kameleon aka Matt Bryson
Contact: email: Kameleon@pureperceptionrecords.org Kameleon864@hotmail.com Myspace.com/kameleonpangea Designsbymattbryson.com
Update for Twisted Kala:
Kala emailed the show recently to say she's had cyber hacking issues and her last contact email had to be closed. She's also now back in Europe, for contact her new email is:
karrouge@yahoo.com
Comments[0]
---
Fri, 26 February 2010
Back To Goa - 'Goa, the new word order' (Dark El Kante)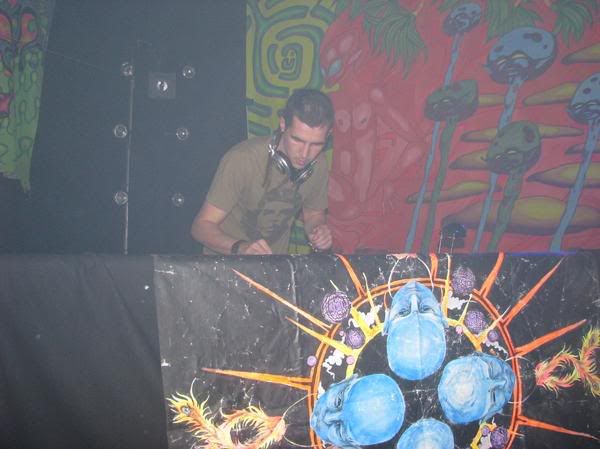 This months sees the return of Dark El Kante to the show with a superb nu skool Goa trance mix. Firmly in the future but looking respectfully back at the distant past, this mix brings back that unique melodic Goa vibe that defined the psychedelic party scene so many years ago.
Dark El Kants is native from Spain but holds residency at two psy nights in Scotland as well as playing in events across the UK and beyond. In addition to various dates in Edinburgh, Dark El Kante will also be playing in next months Headroom in Inverness!
Playlist:
1. ANTARES - Prophecy (PHOTOTROPIC RECORDS)
2. FILTERIA - Eyeless Observatory (SUNTRIP RECORDS)
3. GOASIA - Space Travellers (SUNTRIP RECORDS)
4. GOASIA - Parasomnia (PHOTOTROPIC RECORDS)
5. MERR0W - Born Underwater (SUNTRIP RECORDS)
6. FILTERIA - The Big Blue (SUNTRIP RECORDS)
7. FILTERIA - Ultimator / Ultimated rmx / (KAGDILIA RECORDS)
8. ARTIFACT303 - Energy Waves / Positive Mix / (SUNTRIP RECORDS)
9. JIKOOHA - Bay hall magic (PANORAMA RECORDS)
10. KA-SOL - Skreno (SUNTRIP RECORDS)
11. AEROSIS - Anasazi (PHOTOTROPIC RECORDS)
12. GOASIA - Love and Piece (SUNTRIP RECORDS)
13. FILTERIA - Wormhole (SUNTRIP RECORDS)
14. RA - Gateway Eight (SUNTRIP RECORDS)
15. ASTREVETA - Graviton (PHOTOTROPIC RECORDS)
16. PANDEMONIUM - Flying Cookie (PHOTOTROPIC RECORDS)
17. MERR0W - Poseidon Lullaby (SUNTRIP RECORDS)
18. ARMAGEDDANCE - Temple of Maya (PHOTOTROPIC RECORDS)
19. AFGIN - Journey through acid (SUNTRIP RECORDS)
Artist Bio:
Dark el kante is a game of words that means "to go off key or to act of discordant way" and is the dj name of Jorge Bazán, based in Scotland but native from Spain. It was at the end of the 90's when he discovered psy-trance as music and as a way of life, loving nature, traveling and attending various festivals around the world like in Morocco, Bolivia, Italy , Hungary...or playing in diferent events around the UK, Brazil, Spain, Slovakia, Costa Rica, Colombia, Germany,Latvia, Ireland and Austria or doing on-line dj sets in different internet radio stations like ://www.radioszkocja.pl/ (Poland) and www.radiondadurto.org/ (Italy) . Over the past 4 years he is an active participant in the psy scene of Scotland where he currently has residence, being events promoter and DJing at different clubs of Edinburgh as Studio 24, Ego club, The Caves and The Bongo club where he normally organise 2 monthly nights with the Random crew(www.myspace.com/psyrandom) and other with Timelord and Planet Monkey called Cosmic (myspace.com/cosmic_psy), trying to promote the underground scene in the UK and escape of the more commercial sounds. Also has participated in some free parties and raves over the UK, cooperating with different sound systems. His style as psychedelic dj sounds ranging from night twisted full-on psy and forest music to other styles as suomi trance.
http://www.myspace.com/darkelkante
http://www.myspace.com/adamarecords
Comments[2]
---
Fri, 19 February 2010
Back To Goa - Twisted Kala (Goa / France)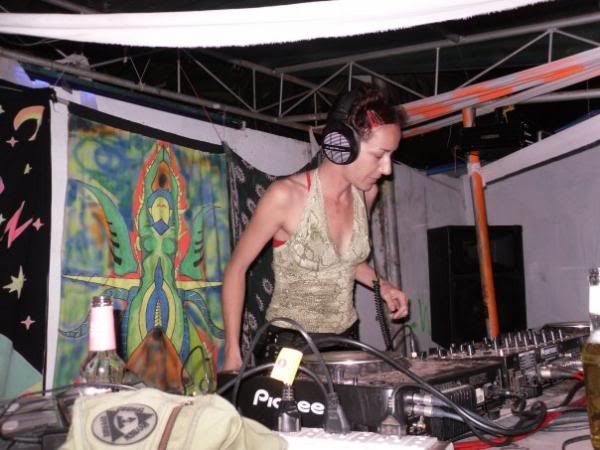 Another dark and twisted guest mix this month from French born psychedelic DJ 'Twisted Kala'. Kala is currently based in Goa India and plays in psychedelic parties across the Indian subcontinent, as well as in her native country of France.
Kala headlined at the pinnacle of the Goa party season this year, playing Shiva Valley on new years eve and blew away pretty much everyone in attendence, myself included :) The old Goa spirit was definately awakened that night!
Please enjoy her guest mix, produced exclusively for the show:
Track list:
1-MENTAL ABSTRACTION and THE SPACEBAR 'the vise'.
2-SYNTAX ERROR 'the grapes of wrath'.
3-INNERSOUND 'jetlag'.
4-FLIPKNOT 'tritone'.
5-BRAIN WAVES 'sprectal paranoia'.
6-KINDZADZA 'sinim bomber'.
7-PARANOIZE 'in the lab'.
8-TWISTED KALA 'new generation'.
9-CLAW 'fantaze'.
10-STRANGERS 'storm troopers'.
11-PSYSHARK vs SILENT HORROR 'stares'.
12-JELLY vs ORESTIS 'el nino'.
13- SILENT HORROR 'distorted'.
14-ZIK 'qe pedo qe maniaco'.
15-POLYPHONIA 'distorted reality'.
Artist's own bio:
'TWISTED KALA is karine petiau, born in france, live today in goa, india. Teneegers already she started to be addict of music and dancefloor.....She started to listen psycho and punk sounds, did some spiral tribes parties experiences..... She learned 10 years piano and classical theory at conservatory of Montpellier in France. She loves feel the waves sounds into her body..... Dancing, listening music....is active meditation...there you find awareness of your connexion with the univers, expande mind with better feeling and understanding of cosmic energy....cosmic flow..... Be a circle, which has no centre, but a circumference, without any limits!!!!! Then after some strongs experiences on transe music she decides to start her own composition....she worked 1 year on frutty loops, 4 years on cubase. Today she is dijing in India and in France.....Starts to play in her set some of hers own tracks........ She has a deep twisted night style..... For booking contact: pixiesvibes@hotmail.com'
http://www.myspace.com/kalatwisted
Comments[0]
---
Thu, 28 January 2010
Bonus Set - Equinox Festival 2009 (Labyrinth / Pangea)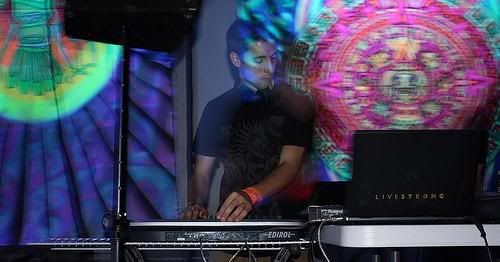 This weeks show is a superb dark atmospheric set from Labyrinth, one part of the psychedelic collective known as Pangea Productions. Labyrinth formed Pagnea with co-founder Kameleon in 2000. As well as producing music ranging from psychedelic to techno and tech house, Pagnea have played out at events across North America and Europe. In 2007 they formed their own label Pure Perception Records.
Watch out for a future set from Kameleon :)
Track listing:
dark melodic psy trance
Touch Samadhi Equinox Festival - 2009
01. Aes Dana - Signs
02. Atriohm - Close to Nowhere
03. Hoodwink - Digital Rip
04. Ajja - Lingus Khan
05. Atriohm - Hybrid Synthesis
06. Becoming.Intense - Near Extinction
07. Scorb - Tundra
08. Dissociactive - Meteor Rain
09. Tranzlation - Shaman's Cry
10. Norwindia - Raggsokk
11. Overdream - Extraterrestrial Travellers
12. Aes Dana - Signs
Labyrinth's bio:
"Greetings, My name is Elliott Vaughn, dj/producer/bassist representing Pangea Productions / Pure Perception Records, The Malah. I have been a musician most of my life playing the piano and bass guitar at a young age. In the summer of 1999 I was blown away by my first outdoor psy trance experience in the appalachian mountains. Ever since, I have been djing and producing psychedelic, progressive, tribal, and minimal sounds. Giving much passion and energy into each mix, telling a story and using the power of music to lift the mind, body, and spirit. I feel very blessed to have the oportunity to create and perfrom music that I love. Through music and art we can lift each other up and help each other realise that we are all connected and live in harmony with God, our Father, the Great Spirit, the Universal Consciousness. Along with Kameleon, we formed the collective Pangea Productions in 2000, and our record label Pure Perception Records in 2007. We have been blessed to work with some of our favorite producers from around the world releasing various froms of underground dance music. We also create tribal psy progressive under the name 'Bioluminescense', And bouncy techno/tech house under the name 'Life N Limbo'. We have had the opportunity to play at many events across North America in Atlanta, Montreal, NYC, California, Asheville as well as playing the Arcadia Festival 2008 in France. We have also held a residency on internet radio site DI.fm for the progressive channel and the psy/goa channel. Be on the look out for future mixes, releases, and events. "A Labyrinth has only one path, which leads the seeker to the center and back out again." peace, light, praise, love .."
http://www.pangeaproductions.org/
Comments[0]
---
Tue, 19 January 2010
Bonus Set - Headroom (Whirling Dervish)
This month's bonus set is from Whirling Dervish (aka Lee Sexton). Lee is based in Dundee, Scotland and had been playing out his own style of bouncy energetic psytrance for many years in Scottish clubs and via the internet with Newtech Pirates.
Hope you enjoy this set which Lee performed live for December's Headroom in Inverness.
Whirling Dervish details:
http://www.facebook.com/lee.sexton
http://www.myspace.com/djwhirlingdervish
Comments[1]
---