Fri, 26 February 2010
Back To Goa - 'Goa, the new word order' (Dark El Kante)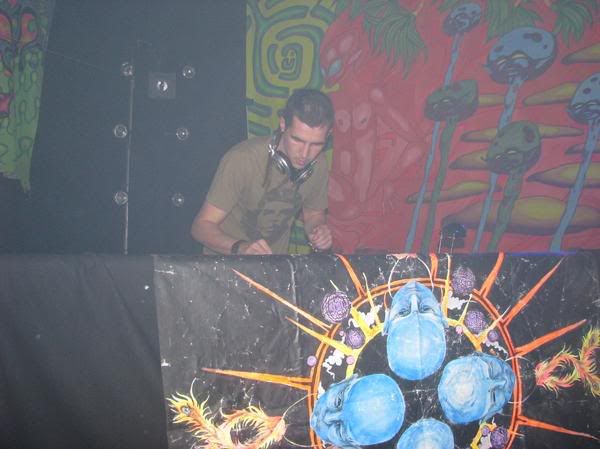 This months sees the return of Dark El Kante to the show with a superb nu skool Goa trance mix. Firmly in the future but looking respectfully back at the distant past, this mix brings back that unique melodic Goa vibe that defined the psychedelic party scene so many years ago.
Dark El Kants is native from Spain but holds residency at two psy nights in Scotland as well as playing in events across the UK and beyond. In addition to various dates in Edinburgh, Dark El Kante will also be playing in next months Headroom in Inverness!
Playlist:
1. ANTARES - Prophecy (PHOTOTROPIC RECORDS)
2. FILTERIA - Eyeless Observatory (SUNTRIP RECORDS)
3. GOASIA - Space Travellers (SUNTRIP RECORDS)
4. GOASIA - Parasomnia (PHOTOTROPIC RECORDS)
5. MERR0W - Born Underwater (SUNTRIP RECORDS)
6. FILTERIA - The Big Blue (SUNTRIP RECORDS)
7. FILTERIA - Ultimator / Ultimated rmx / (KAGDILIA RECORDS)
8. ARTIFACT303 - Energy Waves / Positive Mix / (SUNTRIP RECORDS)
9. JIKOOHA - Bay hall magic (PANORAMA RECORDS)
10. KA-SOL - Skreno (SUNTRIP RECORDS)
11. AEROSIS - Anasazi (PHOTOTROPIC RECORDS)
12. GOASIA - Love and Piece (SUNTRIP RECORDS)
13. FILTERIA - Wormhole (SUNTRIP RECORDS)
14. RA - Gateway Eight (SUNTRIP RECORDS)
15. ASTREVETA - Graviton (PHOTOTROPIC RECORDS)
16. PANDEMONIUM - Flying Cookie (PHOTOTROPIC RECORDS)
17. MERR0W - Poseidon Lullaby (SUNTRIP RECORDS)
18. ARMAGEDDANCE - Temple of Maya (PHOTOTROPIC RECORDS)
19. AFGIN - Journey through acid (SUNTRIP RECORDS)
Artist Bio:
Dark el kante is a game of words that means "to go off key or to act of discordant way" and is the dj name of Jorge Bazán, based in Scotland but native from Spain. It was at the end of the 90's when he discovered psy-trance as music and as a way of life, loving nature, traveling and attending various festivals around the world like in Morocco, Bolivia, Italy , Hungary...or playing in diferent events around the UK, Brazil, Spain, Slovakia, Costa Rica, Colombia, Germany,Latvia, Ireland and Austria or doing on-line dj sets in different internet radio stations like ://www.radioszkocja.pl/ (Poland) and www.radiondadurto.org/ (Italy) . Over the past 4 years he is an active participant in the psy scene of Scotland where he currently has residence, being events promoter and DJing at different clubs of Edinburgh as Studio 24, Ego club, The Caves and The Bongo club where he normally organise 2 monthly nights with the Random crew(www.myspace.com/psyrandom) and other with Timelord and Planet Monkey called Cosmic (myspace.com/cosmic_psy), trying to promote the underground scene in the UK and escape of the more commercial sounds. Also has participated in some free parties and raves over the UK, cooperating with different sound systems. His style as psychedelic dj sounds ranging from night twisted full-on psy and forest music to other styles as suomi trance.
http://www.myspace.com/darkelkante
http://www.myspace.com/adamarecords
Comments[2]
---
Fri, 19 February 2010
Back To Goa - Twisted Kala (Goa / France)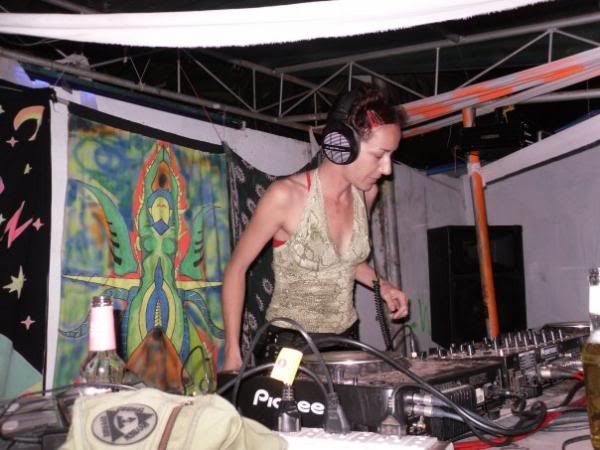 Another dark and twisted guest mix this month from French born psychedelic DJ 'Twisted Kala'. Kala is currently based in Goa India and plays in psychedelic parties across the Indian subcontinent, as well as in her native country of France.
Kala headlined at the pinnacle of the Goa party season this year, playing Shiva Valley on new years eve and blew away pretty much everyone in attendence, myself included :) The old Goa spirit was definately awakened that night!
Please enjoy her guest mix, produced exclusively for the show:
Track list:
1-MENTAL ABSTRACTION and THE SPACEBAR 'the vise'.
2-SYNTAX ERROR 'the grapes of wrath'.
3-INNERSOUND 'jetlag'.
4-FLIPKNOT 'tritone'.
5-BRAIN WAVES 'sprectal paranoia'.
6-KINDZADZA 'sinim bomber'.
7-PARANOIZE 'in the lab'.
8-TWISTED KALA 'new generation'.
9-CLAW 'fantaze'.
10-STRANGERS 'storm troopers'.
11-PSYSHARK vs SILENT HORROR 'stares'.
12-JELLY vs ORESTIS 'el nino'.
13- SILENT HORROR 'distorted'.
14-ZIK 'qe pedo qe maniaco'.
15-POLYPHONIA 'distorted reality'.
Artist's own bio:
'TWISTED KALA is karine petiau, born in france, live today in goa, india. Teneegers already she started to be addict of music and dancefloor.....She started to listen psycho and punk sounds, did some spiral tribes parties experiences..... She learned 10 years piano and classical theory at conservatory of Montpellier in France. She loves feel the waves sounds into her body..... Dancing, listening music....is active meditation...there you find awareness of your connexion with the univers, expande mind with better feeling and understanding of cosmic energy....cosmic flow..... Be a circle, which has no centre, but a circumference, without any limits!!!!! Then after some strongs experiences on transe music she decides to start her own composition....she worked 1 year on frutty loops, 4 years on cubase. Today she is dijing in India and in France.....Starts to play in her set some of hers own tracks........ She has a deep twisted night style..... For booking contact: pixiesvibes@hotmail.com'
http://www.myspace.com/kalatwisted
Comments[0]
---