Fri, 25 June 2010
Back To Goa - Electric Euphoria (Nitin)
This months guest mix comes from DJ Nitin. Nitin is based in Edinburgh but originally hails from India. Nitin has travelled and DJ'd extensively within his own country - including Goa - and is now playing in clubs and outdoor parties across Scotland.
Track listing:
The Prayer :- Electric universe
Chocolate Blanket :- Hypernoise and Dual Logic
Who U R :- Twina vs Synsun vs Elik
Breath :- Pop stream
wake up :- Ovnimoon
Metalizer :- Space Cat
Ferbistein :-Ferbi Boys
Legendary Lighting :- SpaceBuddha
Pure Opium :- Opium for the masses
Phaze Off :- Xerox and Illumination
FollowMe :- Sesto Sento
No dance :- Xteam
Fly On :- Systemic
Deep Space Logic :-Sine Die
Fragile Mind :- Cyber Cartel
Artist's Bio:
Hi My name is Nitin and I am originally from India currently residing in Edinburgh. The music I get drawn to has to have a melodic touch to it although I am not opposed to the idea of playing other stuff. This is well highlighted in almost all of my musical endeavours. I have been Djing on and off for the past 6 years .
I can dj any genre of music but psytrance is where the heart is. The sets I make speak loads and have a theme and purpose behind them. I like doing long outdoor sets...:-).....I am into music production as well and am currently working on innovative ideas to create new sounds. Apart from that I am an Engineer and currently doing a MSc in Digital composition and performance at the University of Edinburgh.
Comments[1]
---
Thu, 10 June 2010
Back To Goa - Whirling Dervish (Headroom live)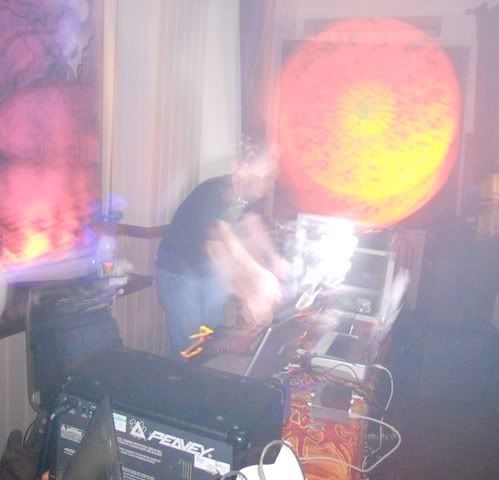 Scottish psytrance DJ Whirling Dervish returns to the show with a dance floor ready set of pumping psy and tech trance. This is an extended set from a mix played live at Headroom. Enjoy!
1: Cosmic Trip "House Beats"
2: Suntree "Inside"
3: Alfredo Garcia vs.Day Din" Ghost"
4: Avalon "Teleporter"
5: Freakulizer "Tech On"
6: Ital vs Hyperion "Fusion"
7: Flegma And Nerso "Sonic Manipulation"
8: Talamasca "Feelings"
9: Telekiness And Sixsense "Secret Service"
10: Journey And Monastic Squid "Itaca"
11: Mervit "System Error"
12: Digital Yonkis "Combination"
Bio:
'Whirling Dervish is aka Lee Sexton, a no-nosense psy DJ based in Dundee Scotland. Lee's been playing out his distinctive high energy sets at psychedelic events across Scotland'
http://www.facebook.com/lee.sexton
www.myspace.com/djwhirlingdervish
Comments[0]
---