Mon, 29 November 2010
Back To Goa - Sevillian (Dharana live)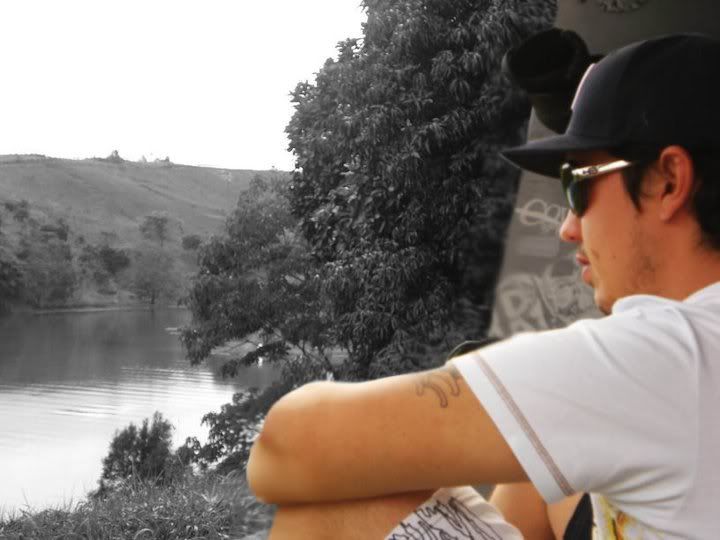 On this weeks show a dark psygressive mix from Marcus Sevilhano from Sao Paulo, Brazil, aka DJ Sevillian. Beginning with a dark house vibe Sevillian's set soon descendes into twisted psygressive and minimal trance. Sevillian is busy developing his Dharana live project, DJing and producing his own stye of darker psygressive trance. Enjoy the mix :)
Track listing:
01 - Xanoscapes - Sky of Fire
02 - Motive - Bust It
03 - Sensient - Northern Lights
04 - One Tasty Morsel - Psychonautical Engeneering
05 - Phasetec - NN
06 - Sensient - Black Slapper
07 - Hypogeo - SeXes
08 - Bufo - Doing Kormit
09 - Sensient - Madman`s Playroom
Artist's own bio:
Sevillian is a DJ and Producer since 2002. Acctually focused on his progressive dark project called Dharana, Sevillian have as his main influences from projects like Sensient, Grouch, Autonomech, One Tasty Morsel, Psypox, Bufo and Tetrameth. All this information combined gave him a huge musical background for his own tracks. As Dj Sevillian always keep the night groove alive in his sets. Heavy bass lines, deep and psychedelic atmospheres flowing all over the set, new tracks or old, doesn`t matter… What really matter is being psychedelic.
www.myspace.com/dharanalive
Comments[0]
---
Fri, 12 November 2010
Back To Goa - Rowan Elf (Psi_Fi_Ni_Hi)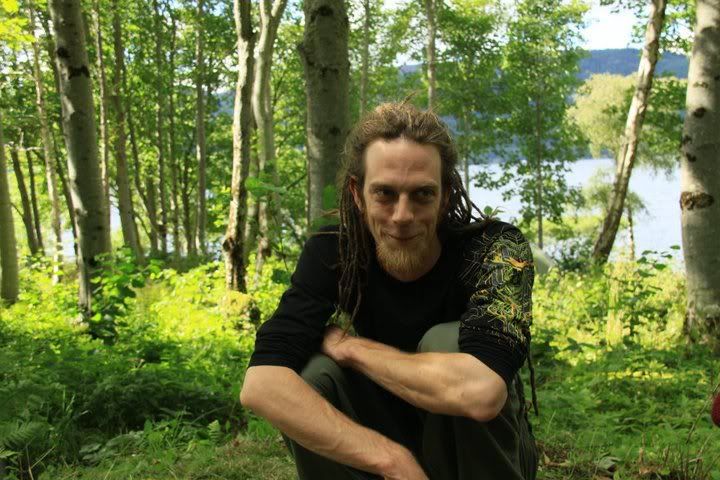 A powerful swirling psychedelic guest mix this month from the Rowan Elf! Rowan Elf is aka Rowan Banner, a DJ and party promoter who's been an integral part in the development of 'psychedelic Scotland', helping to establish Edinburgh's longest running psy-trance night, Cosmic, and contributing massively to the country's free party scene
As well as playing at parties in Scotland and the rest of the UK, Rowan has travelled and DJ'd extensivly abroad, spreading his shamanistic energy and psychedelic vibe as far a field as Ireland, Holland, Thailand and Japan!
Enjoy the mix :)
Track list:
1. Terrafractyl - Chrysallis
2. Xatrik + Slug - Check Positive
3. Shotu - Frouzziland
4. Penta - Pumpkin
5. Deeper in Zen - Listen Closely
6. Ajja - Divine Breath
7. Bombax vs. Electrypnose - Coing up behind you
8. Shotu - Acai
9. Darkshire + Detonator - Transition
10. Black Mamba - Trip
11. Shotu - Broken Whiskey Bottle
12. Ocelot - Lets Dance
13. Digital Talk - Acid Test
14. BSM Crew - Alcoholic Fingers
15. Intelligent Monkey - Chandranataya
16. Ajja - Sidewinder
Artists own bio:
Rowan Elf has been DJ ing, creating decor, and organising events since 2003. Playing various styles; Night time psychedelic, Daytime tribal full on, Progressive and Upbeat chillout, always psychedelic and always keeping the energy spinning on the dance floor!! His mixing style has been described as very powerful, energetic and flowing, giving full power shamanic energy to the ritual !! He has had the pleasure of playing in many beautiful parties, in UK, Japan, Ireland, Holland, Thailand.
He has played out mainly in Scotland. Where he is part of Planet Monkey Events, promoting psychedelic music, shamanic rituals, active meditations, and visionary art. Rowan has been a resident at the longest running psytrance night in Scotland -> Cosmic ( www.myspace.com/cosmic_psy).
He is currently travelling around, living off grid, and giving energy to his creative dreams. Music is still a big part of this, and 2011 will see him playing out at many more festivals worldwide. Watch this space ;-)
http://www.myspace.com/rowanelf
contact & bookings: pravas.sa@gmail.com
Comments[0]
---