Thu, 15 December 2011
Back To Goa - Kalilaskov AS
This month we bring you a chaotic mix of psycore stoked with atomic energy! Introducing Kalilaskov AS (or Vadim Cherkashin to his friends). Kalilaskov means 'the kind one' in Belorussian and the AS stands for Atomic Station. Why, you may ask?

Well, Vadim is a survivor of the devastation wrought by the nuclear meltdown at the Chernobyl reactor in the former USSR, living very close to the disaster as it happened. Soon after the catastrophe Vadim and his family moved to Israel where he first got exposure to the psytrance scene, and where his new friends dubbed him 'the kind one'!

As far as his music life goes Vadim has produced his own material from the word go, first under the french Nabi records label and now with Blittz Studios, where he's contracted to make his first full solo album very soon.

Enjoy the mix and your new year festivities when they come :) Peace and pos vibes for 2012 from the show!

Track listing with artist links:

01) Extraterrestrial - Binary System 154 bpm W&P By Dor Abargil, Israel
http://www.facebook.com/Extraterrrestial
02) Terratech - Time Traveller 154 bpm, W&P by Igor João (MicroShip Studios), Portugal
http://www.facebook.com/profile.php?id=558612916
03) Baphomet Engine - Fill this shit of vibe 150 bpm W&P by Fábio and Tiago Siqueira , Brazil
http://www.facebook.com/pages/Baphomet-Engine/105601392805657
04) Noise Gust - Fluffy Air 154 bpm W&P by Kagetoshi Nakamura, Japan
http://www.facebook.com/NoiseGust
05) Elepsy - You are trippin 158 bpm W&P by Gökel - David Vlad, Romania
http://www.facebook.com/pages/Elepsy/198450310182063
06) Kalilaskov As & Dekhat- Bhuli - Glowing in the Dark 152Bpm, W&P by Vadim Cherkasin & Dekhat-Bhuli aka Nuno (Pt) and Mara (Spa), Israel/Europe
http://www.facebook.com/pages/Kalilaskov-As-Music/105478779522292
http://www.facebook.com/dekhat.bhuli1
07) DeMeNtIa - Confssions 155 bpm, W&P by Beito Dementia, Mexico
http://www.facebook.com/beito.DeMeNtIa
08) Rawar - skeletons in the closet 156 bpms w&p by Helder Amaral @ rawar studio Portugal 2011
http://www.facebook.com/RAWARpsy
09) Khaos Sektor-Hellworld (Silent Horror rmx) 150 bpm, W&P by Jigar Shah, India
http://www.facebook.com/pages/Khaos-Sektor/110553169025235 http://www.facebook.com/pages/Silent-Horror/118531434879032
10) Sanathana - Pachamama's Embrace 160 bpm, W&P by Swaroop Guhathakurta, India/ UAE http://www.facebook.com/Sanathana.psy?sk=wall

Artist's own bio:

Kalilaskov AS is Vadim Cherkashin. He was born in the USSR near Chernobyl and after the infamous atomic disaster in the region he moved to Israel with his family.
Now live in Germany - Berlin.
In Israel Vadim fell in love with psychedelic trance and eventually decided to pursue his own solo project. Around the same time the nickname Kalilaskov first appeared. Initially it was only a name used by Vadim's close friends to address him (translated as "the kind one" from Belorussian). But later Vadim adopted this name as his permanent alias and added AS to it, which stands for Atomic Station. Thereby Kalilaskov AS was officially born.
It did not take long for the global psytrance community to take notice of the young musician and his unique music. The very first release came out on the French Nabi Records and after that multiple compilation releases followed on some of the best labels in the world.
Kalilaskov's best of came out in 2008 on Digital Drugs Coalition under the title "Killas" and incorporated Vadim's most renowned compilation tracks. Today Kalilaskov AS is signed to the world famous Russian-Australian giant Blitz Studios and his first full length solo album is to come out very soon!!!
At present Kalilaskov AS is playing all over the world at various indoor and outdoor events, club parties and festivals! Catch him near you :)

http://www.kalilaskov.as
http://soundcloud.com/kalilaskov-as
http://www.ohmganeshpro.com
kalilaskovasbookings@gmail.com
Comments[0]
---
Mon, 21 November 2011
Back To Goa - Marciana Back To Mars
A psy mashup set of sorts….ethereal, rollicking and spacey trance weaved together with cleaner club sounding psy-tech goes someway to describing this superb set from Marciana (Back To Mars). Marciana is originally from Brazil but has been resident in Amsterdam since the 90s, where she stayed in the ELF community soon after arriving. Here she made her creative contacts including the infamous '9 lives of Hofmann' crew who she later teamed up with, investing her time and music energy into building that part of the Dam's psychedelic scene, all the while honing her skills as an international DJ.

Since then Marciana has performed across Europe and recently taken pen to paper, sharing her perspectives on Amsterdam's psychedelic scene in 'Psychedelic Traveller 'magazine. Links can be found on her website. Meanwhile we hope you enjoy the set :)

TRACK LIST


1. Dohm "Lonely Creatures" Mighty Queen Records


2. Peace Data "Dancing Revolution" - Arkona Creation 


3. Galactic Monkey "Ticket to Fresno" - Catawampus Records 


4. Ozmali "Petite Chevre" - Ozmali Records 


5. Gido "Grasas (Gaiana Rmx)" - Blue Hour Sounds 


6. REV & Illegal Machines "Fringy Take Away" - Bom Shanka Music 


7. Audiosex "Dollar Galaxy" - Adx Records 


8. Red "Audio Drama" - Mighty Queen Records


9. Bon "Welcome to my Computer" - Pixan Records

Artist's own bio:

Born in Brazil, Back to Mars (Marciana) has been living in Europe for a very long time. Psytrance got into her life right after she arrived in Amsterdam in the late 90's and went to live in the ELF, a big squat that housed a community of many artists, musicians, DJs, producers, painters, shamans and freaks.

It was in 2001 that DJ'ing became a part of her, when she started helping with building and playing at the parties from 9 Lives of Hofmann, an underground Psytrance crew from Amsterdam and she has since grown into a versatile DJ.

Her style is either Minimal Progressive Psytrance (Zenonesque) or Dark Psytrance and often she likes mixing them to create a journey, so she enjoys the freedom of doing that which fits the time and suits the place.

In Amsterdam, she also plays Deep House, Lounge, World music and Tech House in lounge bars.

She has performed in Austria, Brazil, Belgium, Czech Republic, Denmark, France, Holland, Hungary, Italy, Germany, Portugal, Slovakia, Spain and Sweden.

Back to Mars also writes for the Psychedelic Traveller (the magazine that specializes in global psychedelic trance), bringing out the article about Psytrance in The Netherlands. You can find a link for these articles clicking on "links".

She has recently been invited by the Australians Hedonix to represent their label, Electric Power Pole Records, which concentrates in groovy and deep Progressive Psytrance.

backtomars.net
Comments[0]
---
Fri, 4 November 2011
Back To Goa - Sleep Paralysis (Live Closing Set)
Sleep Paralysis is Giorgos Mitropapas, a psytrance DJ and producer from Greece, now resident at Edinburgh's foremost and longest running psytrance night, Cosmic! As well as DJ'ing and making tunes, Giorgos is a web and graphic designer, and even finds time to make helpful music production tutorials online. This is a live recording of a stomping closing set he performed at Cosmic's 5th anniversary last October. Enjoy :)

Track listing:

01: Terrafractyl - Chrysalis
02: Terrafractyl Vs QuenchWinter - Winter
03: Voice Of Cod & Tron - Compound Sound
04: Terrafractyl - Freaky Fungus
05: Hallucinogen - Shabby Trance
06: Sonic Tickle - Strange Conversation
07: Trold - Co Creation
08: Master Blasters - Snow Job (Original)
09: Tristan Boyle - Softy
10: Pogo & Lucas - Space Cake (Original Mix)
11: Laughing Buddha - Sacred Technology Original Mix

Artist's own bio:

Sleep Paralysis is Giorgos Mitropapas, a Greek electronic music composer and DJ based in Edinburgh. He always had a passion for music in general, mostly rock and metal in his early days. He started getting involved into electronic music during his studies in the UK, around 1995. He was exposed to artists like Ozric Tentacles, Shpongled, Hallucinogen, and a whole other artists influenced by the psychedelic and dance wave . In about 2005 he got seriously involved into electronic music production and started learning various music software with an intent to create original and expressive electronic music that satisfied his need for personal expression. He is part of the Planet Monkey collective (www.planetmonkey.co.uk) that run the Cosmic psychedelic trance club night in Edinburgh for a few years now. He also runs an educational website related to music and audio production called Audio Tutorial Videos (www.audiotutorialvideos.com) a site that has proved really helpful for a lot of artists and people starting their career in music production. Giorgos is also involved in graphic & web design (www.gmitropapas.com). His artist web site (www.sleepparalysis.me) contains music that he has produced along with various music production tutorials.
Comments[0]
---
Sat, 8 October 2011
Back To Goa - Kameleon part 2 (Archaic Revival)
Special part 2 of 2 of Back To Goa Pangea special with Kameleon. Archaic Revival...
Tracklist:

1. Electric Sheep - Monsterwolke
2. Dissociactive - Total Transformation
3. Stereographic - Reflective Substance
4. Module - Dirty Wing
5. Whiptongue - Unobservable Thoughts
6. Avalon + Asimilon + Parasense - It was Wonderful
7. Occy - Journey Men
8. Organic Hybrid - Psycho-Tron Resonance
9. Imaginary Sight - Less is More
10. Dust - Use your Eyes
11. Dissociactive - Eclipse
12. 6th Floor - Grey Goo
13. Braincell - Shake the Universe
14. Ari Miller - Open your Mind
15. Parasense vs. Psymetrix - Secret Russian Stuff
Comments[0]
---
Sun, 2 October 2011
Back To Goa - Kameleon (Pangea festival live)
Creative, DJ, and label owner Matt Bryson (Kameleon) joins the show a second time with a punching yet meditative psytrance mix he performed live at Pangea production's fourth annual 'Festival of Life' near Greenville, South Carolina. Originally from Constantinople, Kameleon is motivated by the spiritual side of music, always with a desire to reach out and touch new people with the mysterious sounds of psychedelic music.

Track list:

Imaginary Sight - Outhere


Overdream- The First Initiation 


Dissociactive - Meteor Rain 


Ajja - Believer 


Ocelot - Nebuloso (remix) 


Samadhi - Shamanica 


Assault Junkies - Freakhunter 


Bodhisattva - General Relativity 


Para Halu - Big trees walk old trees talk (pt. 2) 


Peace Ka - Interplanetary Contact

Artist's bio:

Kameleon is a disciple of the Grand Master Kri.
Kameleon hails from the land of Pangea. Being very versatile he has been fortunate enough to play with many great artist and djs around the globe including Solead, Shotu, Artifakt, Scorb, Random, D sens, Naked Tourist, Mubali, Kri, BSM, Pena, Prime Time, Ajja, Dragon, Primordial Ooze plus lots more. He is a very devoted dj in the purest sense; spending ample time concocting and preparing each mix for each time and location. Kameleon's highly intricate and high energy sets have helped earn him a place among the top psy slingers in the southeast. He is also the co-founder of the acclaimed label Pure Perception Records releasing highly intelligent and mysterious psychedelic sounds to the world, and Pangea Productions helping throw some of the most memorable nights around these parts.
He also has 2 radio shows on DI.fm. both are now featured on the 2nd Friday of each month. 1st the progressive show 'Sound Ascension'; airs at 2pm US eastern, our next show 'Initiation into our Tribe' on the psy/goa channel airs at 4pm US eastern, back to back. Both shows feature some amazing guest from all over the world and especially from our label Pure Perception Records.
Peace – Kameleon aka Matt Bryson
Comments[0]
---
Sun, 18 September 2011
Back To Goa - Pappe (Fairytales for Potheads and Acidlovers)
'The perfect track at the perfect time' is the guiding orthodoxy of Dj Pappe (Rene Pape from northern Germany). At 34 years of age Pappe is well established in the psychedelic scene having played his first gig at Ganesh tribe in 1999. Since then he's held club residencies and dabbled in party and festival promotion. Pappe has also lived through the DJ technology cycle having started on vinyl before progressing through CDJ and finally onto digital platforms.

In this mix Pappe conjures up a bubbling set of laid-back and groovy psygressive trance. Turn up the PA and enjoy :)

Track list:

1 minimal criminal -reefer barbeque 2 (bad weed)
2 brujo`s bowl-do it...get high
3 flooting grooves- naked dancers of ra
4 mr squatch & grouch - lost in the forest
5 grouch- deeper
6 product placement - solitude
7 slytrance - life blossoms
8 dopped - accesing
9 sonic tickle - strange conversation
10 hedonix & bufo - how much for the beaver
11 slytrance - chugganaut

Artist's own bio:

Pappe (Rene Pape) is 34 Years old and comes from the north part of Germany. His interest in DJìng started in the mid 90`s,where he encounted with the young Technoscene. Pappe`s first official gig took place at the Ganesh Tribe in 1999. He started to mix with Vinyl and later changed to Cd and Laptop. From 2004-2010 he was resident DJ at the "Rappelkiste" and "Teonanacatl" Party`s in the Alhambra wich is located in Oldenburg. At the same time he started an own Party -Projekt "SUB" and organiized many Party`s and small Festival`s in nothern Germany. During this time he learned a lot of DJìng and how to use tracks as a tool to guide people to a Psychedelic Experience. His Focus was always: to bring it forward,entertain himself and the people and let it flow, to find the moment where is every track the perfect track to the perfect time..."Timelistening"

email contact: pappentrance@gmx.de
Comments[1]
---
Sat, 20 August 2011
Back To Goa - Floaty (Sonic Witchcraft)
A journey into dark psychedelic tech and trance this month courtesy of Floaty, label dj for Logic Vision and Glitchy Tonic Records. Floaty is Nico Doring and hails from Kiel, Germany. Nico got into electronic music way back in 1994 and was first touched by the psy trance scene after attending the legendary Voov experience in 1995.


Amygdala - Cognitive Distortion

Amygdala - Oxylerator (Part1)

Anakoluth - Achilles Heel

Phase Tech - Phazer

Bezoar - 100 Drops

Synthetic Forest - Trollish

Pondscum - Balls

Pondscum - 2x2

Atriohm - Artist Promo

CPC - Revolution Track 8

Atriohm - Artist Promo

Atriohm - Hybrid Synthesis

Artist bio:

I had my first contact with Electronic Trance Music back in 1994 and immediately my heart began to beat for this Music. After one year i had my first Psychedelic Trance Festival. It was "The Voov Experience" which ensured me that Psychedelic Trance Music became the soundtrack of my personal life.
After many years of just enjoying and collecting Music ,i could grow up, a wide background of all the genres , Goa, Full On, Progressive, Psygressive, Dark Psy.
In 2010 i began to mix Darker Progressive
and felt quickly drawn to this music style.
One year later i start taking my mixing skills forward and become label Dj for Logig Vision Records and Glitchy Tonic Records.
Nowadays, i am always on the look for new friendly people, a small party nearby and some fun !!!

Feel free to contact me: n_doering@gmx.net
Comments[0]
---
Wed, 3 August 2011
Back To Goa - D.E.K (Digitaria)
Presenting a new downtempo and chill project from Dark El Kante....D.E.K. This is a truly beautiful mix, downbeat grooves with deep-melodic atmospheres and a relaxed dance feeling. Enjoy.


Tracklist:

01- ZYMOSIS – Zeta bieng (Flute Mix) 


02- AES DANA – Pulse rate 


03- CJ CATALIZER VS ZYMOSIS – I'll be there 


04- AES DANA – Cyan


05- CHRONOS – Deep unity 


06- CYDELIX – Fiber optic


07- SUNDIAL AEON – Stuck on you


08- AES DANA – Inter 


09- ASURA – Dust and Daffodils


10- ASTROPILOT – Arabic symphony


11- NASA – Mortal coil 


12- AES DANA – Leylines 


13- ASURA – Blood pressure 


14- AQUASCAPE – Phoenix dance 


15- ENTERPRISE – Vega networks (Beatstream Rmx) 


16- AES DANA – Air conditioning 


17- ELVE – Aeolian woods

Thanks to all the artists that made this wonderful music and the next labels for release it: 
Celestial Dragon Rec., Altar Rec., Cosmicleaf Rec., Flow Rec., Ultimae Rec., Zealotry Music, Random Rec., Chillcode Rec., Virtual World Rec.

D.E.X bio info:

D.E.K. is the side project of Dark el Kante,originally from Spain, based in Downbeat, Psychedelic-Chillout, IDM & Ambient music.
He has been playing in diferent events around the UK, Brazil, Spain, Slovakia, Costa Rica, Colombia, Germany,Latvia, Ukraine, Belgium, Ireland, Austria and Romania...
Label dj and owner of Random Records, compiling the albums ; Indigenous S.O..S.,Psychotria Viridis, and Shamanic Icaro benefit projects trying to help indigenous people all around the world ( www.indigenous-sos.com ).
Comments[2]
---
Thu, 23 June 2011
Back To Goa - Onionbrain (Gate of the Gods)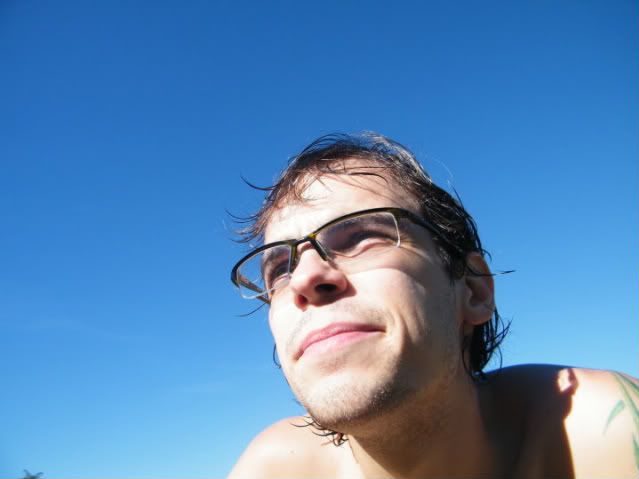 'Through the Gate of the Gods' is Onionbrain's second mix for Back To Goa. Back by popular demand Bruno Azalim has cooked up another brilliant mix of quirky psychedelic prog. Thick, glitchy and hypnotic...the cutting-edge sound of Brazil's psychedelic party scene. 'Paz e amor!'

Tracklist:


Hedonix - Bobret The Hutt 


Kained and Able & Radioactive.Cake - Strange Exploration

Pspiralife - The Abyss


Divine Source - Shock Therapy 


Kained and Able & Radioactive.Cake - Too Much Beer And... 


Sensient - Cluster Fuck (Hypogeo RMX) 


Onionbrain - Lunatic 


Hypogeo - Anti-Muzak 


Radioactive.Cake - Reality#26


Disfunction - 11:11


Artists bio:

Onionbrain is the project founded in 2007 by Bruno Azalim, from Brazil. His music can be described as deep progressive trance with an obscure psychedelic touch. Influenced by the darker side of psychedelic trance and metal, rock n roll and industrial bands, he blends all his musical influences with the science fiction genre and morphs it into the Onionbrain music. After some years of hard work he acumulates releases on many labels like Mind Tweakers, Glitchy Tonic, Occulta and Uroboros Records (this last one founded by him and Zartrox in the beginning of 2010) and presentations in some of the main parties and festivals on most of the brazilian states, like 303 Art Festival, Earthdance, Ecologic, Festival Fora do Tempo, Magic Paradise and Universo Paralello.

www.brunoazalim.com.br

bookings and contact: brunoazalim@gmail.com
Comments[0]
---
Mon, 30 May 2011
Back To Goa - Smoking Shiva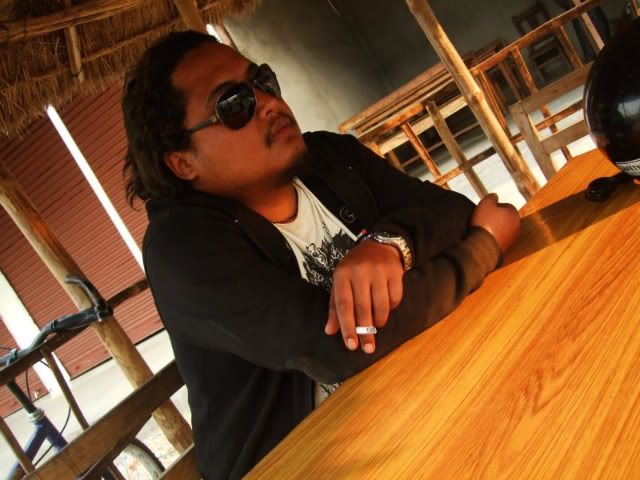 Hailing from the magical lands of Kathmandu in Nepal we bring you the hypnotic sounds of DJ Smoking Shiva (Bishal Gurung). Bishal's journey into the realms of psy began with a meeting with the grand master of psychedelic trance, Goa Gil and his wife Ariane. Since then Bishal has turned his creative energies into the promotion of psychedelic parties in his native Nepal, alternative philosophies, music production and of course Djing - at all times spreading his own personal message of living with the free will of existence!

Track List:

1) Peace-Ka : Bouncexcort
2) Mukti : Monoblock
3) Mergel : Dead Talk
4) Suspiria : Aberrations of Consciousness
5) Tsabeat : Deep Switch
6) Hydro Panic : Chapori
7) Fxor : I'm a Monster too
8) Retohmorgon : Kongeegens Might
9) Ploux : Quasar
10) Haunted Castle : DaFtenized

Artists bio:

A Project Headed towards Infinity all are welcome to join......The project is Bishal a.k.a Satish and his wife Susan supported by all of their friends and family From the outskirts of Kathmandu valley ...a little hilltop town called Kirtipur in NEPAL " The land of mystics". After his Lucid Sonic Hyper Dimensional meetings with the techno shaman Goa Gil and his wife Ariane his whole life took on a new meaning and a new found glory of living to the will of Existence. Heavily into the Dark side of the musical Realm exploring different dimension of Death metal and the likes he played with various local Metal bands as vocalist and guitarist from the early nineties and literally lived the sex, drugs and rock n roll lifestyle and survived. After his Cosmic Dance with the Ferocious DArk Deities he got his showering of liquid ecstasy and visions for his Project "Smoking Shiva". His Ultimate Sacrifice for Un-sanity(Beyond Sanity) was the consumption of 159 pieces of local road side Belladum seeds which took him to the Baba Koteshwor Mahadev. He is crazy as hell and his frequency from the Dark side of the Existence provokes the hidden energy from the Kunda within all living beings giving U the Ultimate Reality Check. 
He may not be your so called technically Proficient Dj or producer but he believes his Craft to be not that of practice but that of letting go and letting the Spirit take over and merging the unconcious of his fellow Humans with the Void from where all life seems to Manifest.

booking & contact: gblindism@yahoo.com
Facebook: http://www.facebook.com/smokingshiva

Back To Goa podcast contact: http://www.facebook.com/NorthSoundscape
Comments[0]
---
Sat, 7 May 2011
Back To Goa - WickedBrain
This months mix is an extended progressive set from Berlin's Raviv (aka WickedBrain and Goaviv). Raviv has been Djing since 1997 having played out across Europe and India (of special note amongst the sacred ruins at Hampi), and now produces his own material. This mix is recorded from a live set he played at a private party. Enjoy :)
1) Dikster – Zuffle Shuffle
2) No name
3) Suntree – Back to the Source
4) Ritmo vs. Suntree – Privat
5) Ace Ventura – Privat
6) Mute vs. Ritmo – Privat
7) Rifree – Privat
8) Audio Load – Privat
9) Fearsome Engine – The Path
10) Zen Mechanics - Privat
11) I Drop - Unrls
12) Loughing Buddha – Privat
13) Loughing Buddha – Privat
14) Nitro – Freqlife
15) I Drop – Unrls
16) I Drop – Unrls
17) Burn in Noise vs. Dickster – Induced
18) Privat
19) Privat
Artist's own bio:
'Raviv aka WickedBrain aka Goaviv is Playing music allready 30 years. Around 1993 he came across the Techno scene and got himself infected....1995(it took him so long to find the right music ) first gig as PsyTrance DJ (Goaviv). 4 years later he start producing his own music. A member of the PlayGround ev. (lava 303).Played as DJ (PsyTrance, Progressive & ChillOut ) all over Germany,India (Goa , Hampy),Kosova,Croatia,Switzerland & Spain (Ibiza & Barcelona).
Comments[0]
---
Sat, 2 April 2011
Back To Goa - Twisted Kala (Twisted Vibes)
Twisted, dark, night time psytrance.....the new sound of the Goa resistance (because let's face it, Goa's gone commercial)... Another superb set from Twisted Kala (aka Kala Karine), native from France based in India. BOOM!
1 - Strangers and Kulu - Arts from Mars
2 - Strangers - Demolition composition
3 - Paul Karma - Mad silence man
4 - Twisted Kala - Space and Time
5 - Nommos - Freaky Baba
6 - Orestis - Tovarich
7 - Claw vs Silent Horror - Visionary
8 - Phobos Azazel - Zloé
9 - Psyshark vs Silent Horror - Stares
10 - Technical Hitch - Hi tech
11 - Orestis - Pertified forest
12 - Nommos - Lunatik
13 - Twisted Kala - Dance and Smile
14 - Matutero and Osom - Brain arpers
Artist's Bio: TWISTED KALA, disco valley records and goanmantra rec dj, producer (A.M.M, Goan mantra rec, and coming soon....Lycantrop rec), is karine petiau, born in france, lives today in goa, india, and France. Teneegers already she started to be addict of music and dancefloor.....She started to listen psycho and punk sounds, did some spiral tribes parties experiences..... She learned 10 years piano and classical music theory at conservatory of Montpellier in France. She loves feel the waves sound into her body..... Dancing, listening music....is active meditation...there you find awareness of your connexion with the univers, expande mind with better feeling and understanding of cosmic energy....cosmic flow..... Then after some strong experiences on trance music she decides to start her own composition....she worked 1 year on frutty loops, 4 years on cubase. Today she is dijing in India and Europe..... plays in her set also her own compositions........ She has a deep twisted night style..... shared the scen with some big artists (Mubali, Psykosky, Kindzadza Mussy Moody, Dark Helf, Egnogra, Athriom, Dromnebixie, Papiyan....)
realized : - twisted kala - holographic brain / EP/ active meditation music (2010).
Bookings: pixiesvibes@hotmail.com
Comments[0]
---
Fri, 11 March 2011
Back To Goa - Lorraine Psilocybe Tribe
This weeks mix is from Lorraine Psilocybe Tribe. A chilled progressive mix brimming with atmosphere and psychedelic grooves. Lorraine began Djing in 2002 and has quickly established herself within the UK psy party scene where she's built up a reputation as a friendly, positive DJ and promoter. Enjoy the mix :)
Lorraine (Psilocybe Tribe/Sunrise/Anushka/Shanti/UV)
Track listings:
J & B Project-tschigibaem
Terahert-solar noon
J & B Project-sound like it
Digital Drop-kammerad schwungrad
Suntree-observation(Flegma & Nerso rmx)
Etic-as it happens
Sideform-santo diame
E-Clip-equillibrium
Aerospace-far off
Aerospace-recently
Artists Bio:
'I discovered psy trance in 2002 through my mate Ash (Celtic Psy forum keymaster/Psilocybe Tribe(prev.k/a DossePosse)), after 25 years of northern soul & 2 years of techno!
I began accumulating tunes, going to club nights-Alien Resonance/Sunrise/U.V/Kulu/Cabbage & outdoor psy parties in North Wales.
I never set out to be a dj, I just wanted to hear my taste in psy trance. I began by playing a few tunes @ the end of outdoor parties when everyone else was too wasted to play.
Then, based on my enthusiasm & taste, (I think !?) Bez23(Kulu) asked me if I was up for playing @ Kulu (Bradford May 2005) WoW-my chance to play my favourite tunes. I wasn't gonna turn that chance down just because I couldn't dj !
I had 2 months to get to grips with the mechanics of dj ing, anyway its the tunes that count !!
It's been & still is a slow but interesting learning curve this dj malarkey. But, hey I'm enjoying it & for as long as they keep making tickety boo tunes that make me move I'll keep wanting to play them.
Thanks to Ash (celtic psy forum admin/psilocybe tribe & good friend) for getting me hooked on psy trance, for letting me practice on his cdj1000's and for sorting me my own decks & mixer.
Thanks to Gerry Aum (Kulu/Sunrise) for 1st putting the headphones on my head and encouraging me.
Thanks to Bez23 & Kulu for starting my dj ing ball rolling.
Thanks to Messmedia's leap of faith by giving me my 1st residency.
Thanks to Sunrise (Leeds) for my 2nd & current residency.
Thanks to Anushka (Bristol), Shanti (Liverpool), UltraViolet (Wirral) & AudioAddictz (internet radio) for also taking me on as a resident
Thanks to all who have let me loose behind their decks & have helped to make me the obsessed psy trance anorak I am today !!'
About backtogoa:
Connect with the show on our facebook: http://www.facebook.com/NorthSoundscape
Comments[0]
---
Mon, 28 February 2011
Back To Goa - Radioactive Cake (4 hour live mix)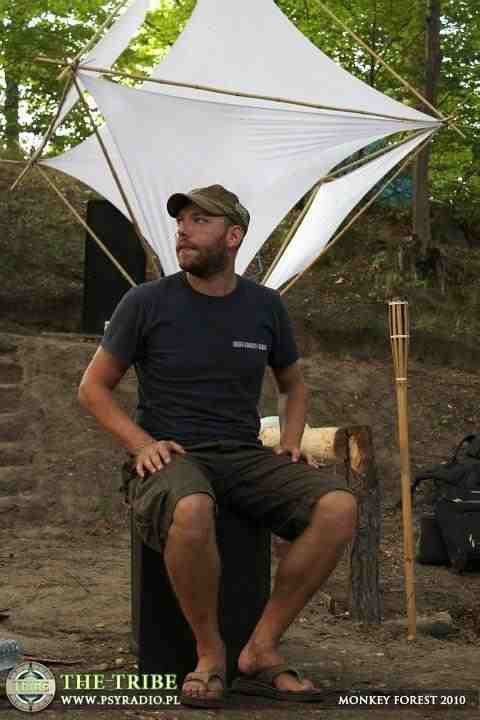 How much time do you have? A massive 4 hour mix this week from the legend of psy-gressive trance, Radioactive Cake. Robert performed this mix live at a Berlin afterparty, mixed and performed with Ableton live software.
Autonomech - Output
Tetrameth - Jungle Weapon
Xenoscpapes - Skys Of Fire
Cujorius One feat. Simon Towity - Frogs Drugs
Project Sketch - Chemicals For Happieness
Neuromodulation - No Creation
Igneous Sauria - Skogsra
One Tasty Morsel - Sub Standard
Radioactive.Cake - Techyon
Bufo - Be Real
Krumelur - Colossus
Bigwigs - Sound Anonim
Pradox - Huttenheugte
Radioactive.Cake - Bones In Boxes
Mantik - Centauri Pasta
Phat Controllerz - Flat Control
Sensient - Bawak
Pick - Ben Q
Bigwigs - Vibraphone (Sensient Remix)
Kained And Able - Pure Deception
Sensient - Format Ex
Tetraktys - Champagne
Autonomech - The Boney Labyrinth
Igneous Sauria - Pustracer
Hypogeo - Noise Division
Radioactive.Cake - Bad Behavior
Sensient - Wookie Beats
One Tasty Morsel - Chew The Flat
Pradox - Lizzard
Sonic Tickle - Strange Conversation
Marty Launchpad - Monkey Flower
Radioactive.Cake - The Dude Abides
SourOne - Spectral Squirrel Chair
Sensient - Artifical Funk
Vaeya - Meadow Freak
Zeitgeist - Polecat
Shadow FX - Minimal Technician
Phat Controllerz - C 1
Electronic Grind - Travelling In The Blue Notes
Grouch - Mayan Toolkit
Zeitgeist - The Asteroid's Wife
Sensient - A New world
Autonomech - Input
Igneous Sauria - Encephalophagus
Artist's own bio:
berlin based producer, liveact and dj of intelligent psygressive trance music with a touch of wilderness, darker fx and atmospheres and a carrot...
http://www.myspace.com/radioactivecake
http://www.myspace.com/zeitgeistrobert
http://www.myspace.com/glitchytonic
contact email: radioactive.cake@gmx.de
Back to goa show....connect with us on Facebook: http://www.facebook.com/NorthSoundscape
Comments[1]
---
Mon, 31 January 2011
Back To Goa - Sylvan Bios (Moulded for Midnight)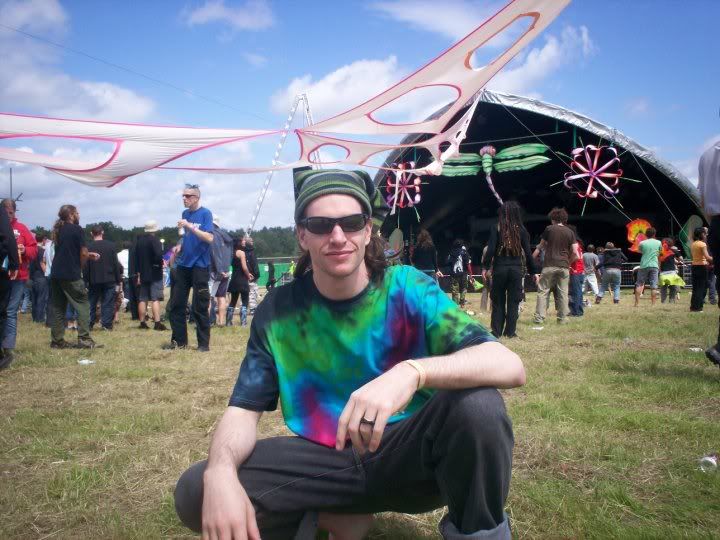 Much delayed but finally, a full-on psytrance set from up and coming DJ Sylvan Bios. Sylvan is a massive fan and supporter of the psychedelic scene and finally began Djing in parties since summer 2010.
Track list (Moulded for Midnight)
01. Stop Time - U Recon
02. SKoocha - Tuvan Loom
03. Frequency Seeds - Pop Stream
04. Genetic Eyes - Alien Project vs. Astrix
05. Spirit Poem - ReActor
06. No Break (Nemisis Remix) - Alternative Control
07. Floating Thru Space - Freakulizer
08. Unknown
09. Jumper - Anada Shake vs Audiotec
10. Hypnotic Voices (Ephedrix Remix by Electro Sun vs.Brain Damage
11. Area 51 - Quality Sound
12. Impala - Protoculture
Artist's Bio:
'Sylvan Bios know as Q to his friends and family has been an avid psy-fanatic since the 90's. He is South African born and now resided in Scotland. Having travelled through Israel in 2000 and having been in there for the rise of such greats as Infected Mushroom, Astrix and many more it left a lasting impression. He brings to the Scottish Psytrance scene a style that is both twilight and full-on that has sometimes been described as easy to dance to as to listen too.'
Comments[0]
---
Mon, 24 January 2011
Back To Goa - Whirling Dervish (Winter Warmer)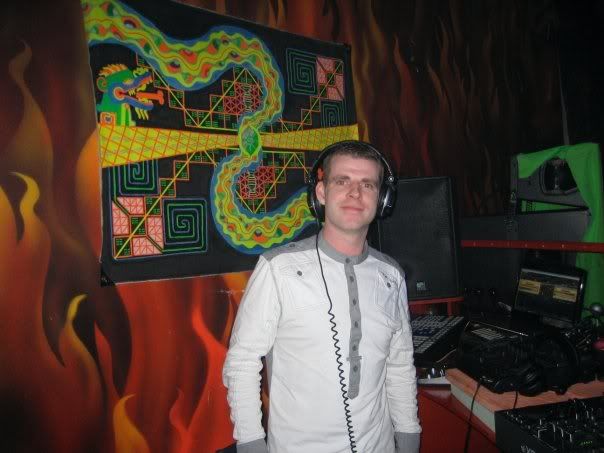 A regular contributor to the show, Whirling Dervish (Lee Sexton) presents another pumping set of psy-tech and trance, just the pick-me-up needed to scare off the last of the winter chill. Lee is based in Dundee and mainly plays out at parties in Scotland having made several appearances as guest DJ for Random and Headroom.
Track listing:
1) Anatonomous Audio "Smell Touch Taste"
2) Anatonomous Audio "Tough As Nails"
3) Ojos "Silence"
4) Hokus Flowkus "Konga kung fu"
5) Paul Taylor vs Techtonic And E-Jekt "Just for kicks"
6) Avalon vs G-Nome "Funky Voodoo"
7) Ital "Amazonia"
8) Psynina "Nectar Spice" (original_mix)
9) Bitkit vs Saigon "Shadowhunter"
10) Avalon "Out There"
Whirling Dervish contact:/bookings
methylinedioxy@hotmail.com
facebook.com/lee.sexton
Comments[0]
---