Mon, 28 February 2011
Back To Goa - Radioactive Cake (4 hour live mix)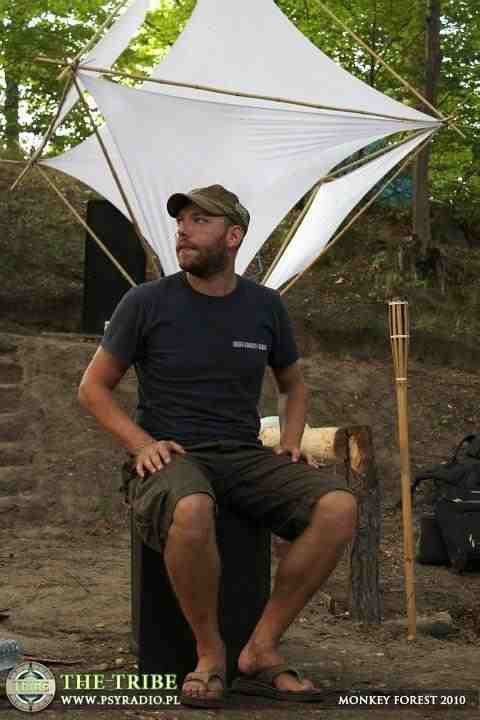 How much time do you have? A massive 4 hour mix this week from the legend of psy-gressive trance, Radioactive Cake. Robert performed this mix live at a Berlin afterparty, mixed and performed with Ableton live software.
Autonomech - Output
Tetrameth - Jungle Weapon
Xenoscpapes - Skys Of Fire
Cujorius One feat. Simon Towity - Frogs Drugs
Project Sketch - Chemicals For Happieness
Neuromodulation - No Creation
Igneous Sauria - Skogsra
One Tasty Morsel - Sub Standard
Radioactive.Cake - Techyon
Bufo - Be Real
Krumelur - Colossus
Bigwigs - Sound Anonim
Pradox - Huttenheugte
Radioactive.Cake - Bones In Boxes
Mantik - Centauri Pasta
Phat Controllerz - Flat Control
Sensient - Bawak
Pick - Ben Q
Bigwigs - Vibraphone (Sensient Remix)
Kained And Able - Pure Deception
Sensient - Format Ex
Tetraktys - Champagne
Autonomech - The Boney Labyrinth
Igneous Sauria - Pustracer
Hypogeo - Noise Division
Radioactive.Cake - Bad Behavior
Sensient - Wookie Beats
One Tasty Morsel - Chew The Flat
Pradox - Lizzard
Sonic Tickle - Strange Conversation
Marty Launchpad - Monkey Flower
Radioactive.Cake - The Dude Abides
SourOne - Spectral Squirrel Chair
Sensient - Artifical Funk
Vaeya - Meadow Freak
Zeitgeist - Polecat
Shadow FX - Minimal Technician
Phat Controllerz - C 1
Electronic Grind - Travelling In The Blue Notes
Grouch - Mayan Toolkit
Zeitgeist - The Asteroid's Wife
Sensient - A New world
Autonomech - Input
Igneous Sauria - Encephalophagus
Artist's own bio:
berlin based producer, liveact and dj of intelligent psygressive trance music with a touch of wilderness, darker fx and atmospheres and a carrot...
http://www.myspace.com/radioactivecake
http://www.myspace.com/zeitgeistrobert
http://www.myspace.com/glitchytonic
contact email: radioactive.cake@gmx.de
Back to goa show....connect with us on Facebook: http://www.facebook.com/NorthSoundscape
Comments[1]
---