Sun, 21 March 2010
Back To Goa - Animated Spirit (Kameleon)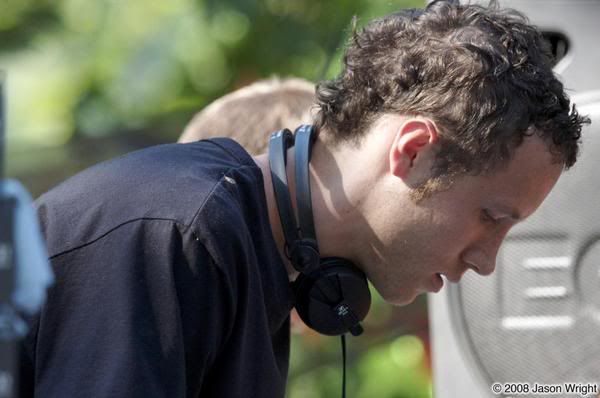 As promised a set from the other half of Pangea productions, Kameleon! Hope you enjoy this chunky funky psychedelic set :)
1. Yudhisthira - Wild Princess [Glowing Flame records]
2. Braincell - Source Force [Glowing Flame records]
3. Archaic - Circle of Stones [Wildthings records]
4. Jocid - Osaka Vibez rmx [Pixan records]
5. Yab Yum vs. Shotu - Poo Chi [Hadra records]
6. Imaginary Sight - Sound [Glowing Flame records]
7. Ajja - Chronoton [Peak records]
8. Archaric - Zeus [ Wildthings records]
9. Ajja - Romance in Ab [Syncronize records]
10. Braincell - Create Your Own Reality [Glowing Flame records]
11. Dissociative - Meteor Rain [Bom Shanka music]
12. Abnormal Project - Light Travel [Vertigo records]
Artists own bio:
I started djing in 96' playing with different forms of music and learning the basics and fundamentals of djing, but in 1999 we (Labyrinth & I) went to our first psytrance party, and it changed everything. We've been playing electronic music in various forms for almost 10 years now. Moving from hard german trance to more anthem style trance to nu skool breaks to progressive into techno and so on... all keeping it very atmospheric , hypnotic, and very universal. I still play many forms of music because each moment in life requires a different sound, but I am mostly focused on darker progressive/techno/tribal and darker melodic psytrance with bounce.From 07' to 09' ive been fortunate enough to play outside Paris (Aracdia Festival), Montreal (with Biogenisis), Melbourne Australia, New York, Northern Cali (Gemini festival), Atlanta GA, Knoxville TN, Charlotte NC, Asheville NC (Equniox Festival), and in our hometown Greenville SC at various locations playing beside some top notch producers such as, Solead, Shotu, Artifakt, Scorb, Random, D sens, Naked Tourist, Mubali, Kri, BSM, Pena, Prime Time, plus lots more. I also make up half of the duo Bioluminescense together with Labyrinth producing deep psychedelic progressive tribal beats for the soul. Also half of the duo LifeN'Limbo putting various forms of emotions from the physical realm into progressive technoish sounds and rhythms. more from both projects soon. We also have 2 radio shows on DI.fm. both are now featured on the 2nd Friday of each month. 1st the progressive show 'Sound Ascension'; airs at 2pm US eastern, our next show 'Initiation into our Tribe' on the psy/goa channel airs at 4pm US eastern, back to back! Both shows will feature some amazing guest from all over the world and especially from our label Pure Perception Records. Im very greatful for the family we have with Pangea, Labyrinth, Klaws, Draigosa and so many other amazingly talented artist we work with with our label. My life is pretty simple but amazingly fun; I am very fortunate for everything thats ever happened to me. I give thanks to the Almighty God, the Savior Jesus Christ, the Blessed Holy Spirit, and the Divine Scribe Hermes Trismegistus, and so many other rightous teachers and elders that have helped lay clues to the meaning of this journey in many forms since the beginning of man, i thank them for their inspiration and helping me to re-connect to the Supernal Conscious of the Infinite through sight and sound.
Peace -Kameleon aka Matt Bryson
Contact: email: Kameleon@pureperceptionrecords.org Kameleon864@hotmail.com Myspace.com/kameleonpangea Designsbymattbryson.com
Update for Twisted Kala:
Kala emailed the show recently to say she's had cyber hacking issues and her last contact email had to be closed. She's also now back in Europe, for contact her new email is:
karrouge@yahoo.com
Comments[0]
---
Adding comments is not available at this time.