Sun, 26 December 2010
Back To Goa - AstroPilot (Here and Now)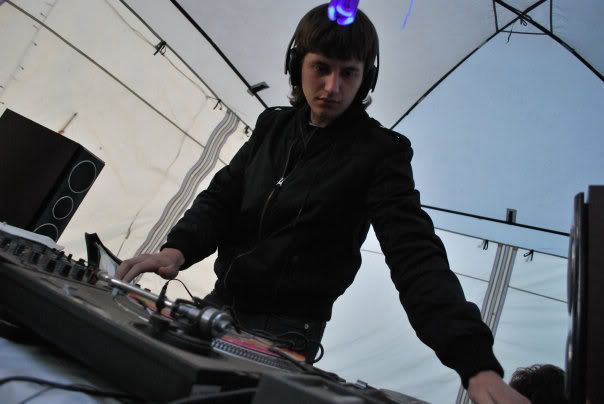 Peace and positivity to all as we approach a brand new year :))
And to mark this occasion we have a very special treat for the listeners of Back To Goa. An excluisve mix from one of the pioneers of psy-chill, Dimitri AstroPilot! Specially for the show, AstroPilot has crafted an hour long mix of chilled and dreamy trance with elements lifted directly from his brand new album 'Here and Now' just released on Altar Records.
We hope you enjoy and wish everyone a very happy new year :))
Track listings (please visit the album release site for Here and Now listings):
http://www.altar-records.com/hereandnow.html
Artist's own bio:
"AstroPilot comes from Siberia, Russian Federation. Behind the name is Dmitry Red'ko.
For the past 10 years he has been experimenting with music and sounds.
His music is the direct outcome of his true passion for the sonic world and a lot of hard work in the studio. AstroPilot has quickly become a well recognized name in Psychedelic Ambient circles. His music is a reflection, and combines the culture, sights and sounds form his homeland.
AstroPilot manages to generate a considerable buzz especially in the local Russian Psychedelic club scene and as a result has been grabbing the attention from some of the bigger names in the industry. When listening to his music, it is sometimes hard to believe that behind his sound there is just a 26 year old lad who loves to express his visions through his music.
Dmitry has been listening to The Future Sound of London and The Orb since he was a little boy. He has also been inspired by the writer Vasily Golovachev and alike...
AstroPilot is at home in atmospheres. His music sweeps the listener away into a world of imagination and hypnotizes with it's ethnic spices, rhythms and samples, a higher state of consciousness for the listen, his goal.
He is always looking for something new for his performances, in beginning it was more Downtempo Psychedelic trip and now his sets and performances are more dance-able. Including more Ethnic and modern rhythms parts.
His first album "Fruits Of The Imagination" was released on Avatar in October 2007. His second album "Solar Walk" was released on Altar Records, Canada, and a third album on Altar Records still, just released this November 2010."
Comments[0]
---
Adding comments is not available at this time.