Fri, 23 July 2010
Back To Goa - Necropsycho (exclusive set)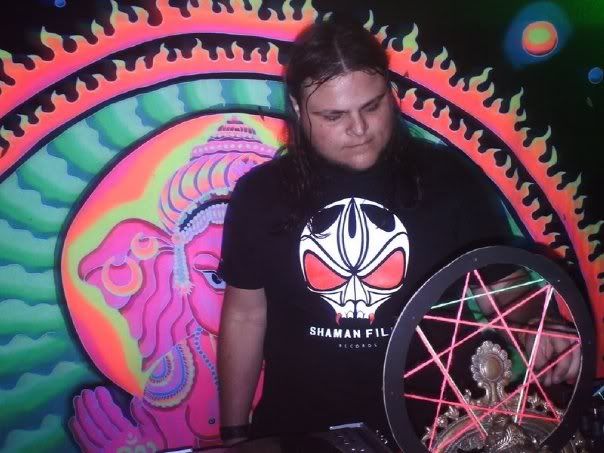 Taking the show back to its dark psychedelic roots, this month we present an exclusive mix from Brazil's Necropsycho. In this mix Nuccho takes us on a dark chaotic trip at breakneck speed, using only his latest 2010 productions. All these tracks will soon be available on Necropsycho's debut album 'Macabra Queen', released later this year. Prepare yourself.....
Artists own bio:
'Necropsycho was formed in 2003 by two friends, Nuccho and Hermann. In the city of Guarulhos / SP in Brazil.
His productions are based on heavy melodies, timbres laniatus, creating an atmosphere obscure and influenced by goatrance, hardcore, gabba, industrial.
In 2004 began to appear in SP in the main party dedicated psicodelia night. Starting to highlight the scenario Dark psychelic, passed by large festival in SP, MG and Go/Brazil . Playing alongside major national and international artists. In 2006 they were invited to participate in various labels and started the calls for the first releases.
Today, the project Necropsycho is being taken only by Nuccho, following soil in this journey, took his Ep launched in May 2008 by the label Metropolis Rec and also preparing an album split with the artists and Demonizz Bash once more be launched by the Dead Tree Productions. In August 2008 his first start Tour outside Brazil, is presented in Guatemala and Costa Rica and September awaits its first tuor by europe, presenting the countries, Belgium, Italy, Germany, Poland, Sweden.
Starts in 2009, is already getting ready for second time in Europe, presenting in Italy, Germany, Sweden, Switzerland, Czech Republic and Belgium. Returning to tour Europe, spending most important festivals in Brazil (Fora do Tempo and Samsara) and December and going through Costa Rica and closing years 2009 playing in Bahia - Brazil, Universo Paralello festival.
This year 2010, is preparing her first album debut. expected to launch in mid-year.'
http://www.myspace.com/necropsycholive
Comments[2]
---
Lynne and Cat

authentic louis vuitton

say goodbye for now but before they leave they give some TV show predictions for Who Wants to be a Superhero, The 4400, Sanctuary, Masters of

authentic louis vuitton

Science Fiction, Flash Gordon, Eureka, Doctor Who, Torchwood, Bionic Woman, Heroes, Stargate: Atlantis and Farscape.
Adding comments is not available at this time.