Mon, 30 May 2011
Back To Goa - Smoking Shiva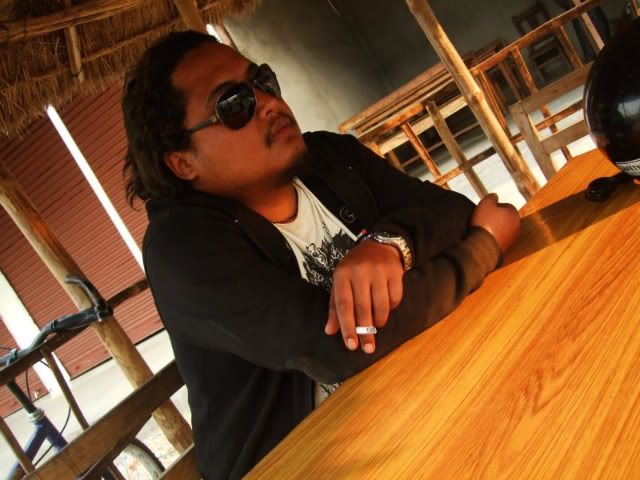 Hailing from the magical lands of Kathmandu in Nepal we bring you the hypnotic sounds of DJ Smoking Shiva (Bishal Gurung). Bishal's journey into the realms of psy began with a meeting with the grand master of psychedelic trance, Goa Gil and his wife Ariane. Since then Bishal has turned his creative energies into the promotion of psychedelic parties in his native Nepal, alternative philosophies, music production and of course Djing - at all times spreading his own personal message of living with the free will of existence!

Track List:

1) Peace-Ka : Bouncexcort
2) Mukti : Monoblock
3) Mergel : Dead Talk
4) Suspiria : Aberrations of Consciousness
5) Tsabeat : Deep Switch
6) Hydro Panic : Chapori
7) Fxor : I'm a Monster too
8) Retohmorgon : Kongeegens Might
9) Ploux : Quasar
10) Haunted Castle : DaFtenized

Artists bio:

A Project Headed towards Infinity all are welcome to join......The project is Bishal a.k.a Satish and his wife Susan supported by all of their friends and family From the outskirts of Kathmandu valley ...a little hilltop town called Kirtipur in NEPAL " The land of mystics". After his Lucid Sonic Hyper Dimensional meetings with the techno shaman Goa Gil and his wife Ariane his whole life took on a new meaning and a new found glory of living to the will of Existence. Heavily into the Dark side of the musical Realm exploring different dimension of Death metal and the likes he played with various local Metal bands as vocalist and guitarist from the early nineties and literally lived the sex, drugs and rock n roll lifestyle and survived. After his Cosmic Dance with the Ferocious DArk Deities he got his showering of liquid ecstasy and visions for his Project "Smoking Shiva". His Ultimate Sacrifice for Un-sanity(Beyond Sanity) was the consumption of 159 pieces of local road side Belladum seeds which took him to the Baba Koteshwor Mahadev. He is crazy as hell and his frequency from the Dark side of the Existence provokes the hidden energy from the Kunda within all living beings giving U the Ultimate Reality Check. 
He may not be your so called technically Proficient Dj or producer but he believes his Craft to be not that of practice but that of letting go and letting the Spirit take over and merging the unconcious of his fellow Humans with the Void from where all life seems to Manifest.

booking & contact: gblindism@yahoo.com
Facebook: http://www.facebook.com/smokingshiva

Back To Goa podcast contact: http://www.facebook.com/NorthSoundscape
Comments[0]
---
Adding comments is not available at this time.