Tue, 6 April 2010
Back To Goa - Underground (Radioactive Cake)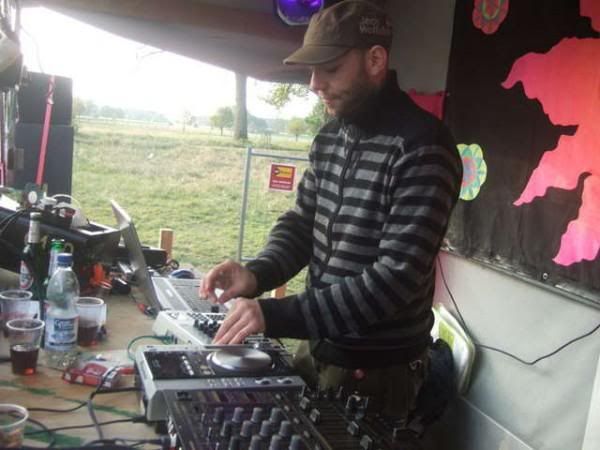 This month sees Radioactive Cake (aka Robert Hundt) making his second appearance on the show with a stunning minimal psygressive mix 'Underground'. Quirky and glitchy with bubbling psychedelic layers, this mix is a welcome contrast to the high-energy sets of late.
These days Robert's super busy playing live sets across Europe, all the while finding time for his excellent productions under the Glitchy.tonic label. Enjoy the set!
#01 October Rust - It Came From Outer Space
#02 Vaeya - Morpho Rhetenator
#03 Substructure - I In Eye
#04 Vaeya - Sideways
#05 Kained & Able - Eyes And Ears
#06 Specter - Song For ...
#07 Steve J - Pure Deception
#08 Onionbrain - Green Worm
#09 Onionbrain & Bezoar - The Puppet
#10 Midimiliz - Stalker (Alics liquid disco reconstruction)
#11 Mantik - Lounge Deranger
Artists's own bio: About Radioactive.Cake
Radioactive.Cake, real name Robert Hundt, is a Berlin based producer of intelligent psygressive trance music with a touch of wilderness, dark fx and a carrot...from outer space! He produces a more minimal and darker form of progressive psytrance. The Cake's intention is to surpass boundaries and establish a sound that is different from what is heard all too often.
His first musical steps were taken in 1999 when discovering the software "Audiomulch" and learning about structure and composition of electronic sounds, effects and track arrangements. But the Cake's knowledge and studio equipment took a continual advancement and will continue to do so. Robert is not only producing music, he also plays livesets and mixes music as dj, and has done so for over 8 years now.
http://www.myspace.com/radioactivecake
http://www.myspace.com/glitchytonic
Comments[0]
---
Adding comments is not available at this time.